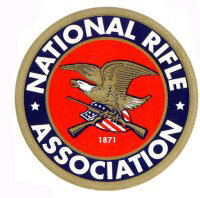 FAIRFAX, Va. –– (Ammoland.com) Before you take your children hunting with you this weekend, be sure to watch the latest video in our Tips & Tactics series.
Remington Arms Company spokesperson Haley Heath gives us a checklist of items you need in order to ensure both you and your kids have a good time hunting together.
Watch more Tips & Tactics at http://nrawomen.tv/.
About: Established in 1871, the National Rifle Association is America's oldest civil rights and sportsmen's group. Nearly five million members strong, NRA continues to uphold the Second Amendment and remains the nation's leader in firearm education and training for law-abiding gun owners, law enforcement and the armed services. Visit: www.nra.org
The post NRAWomen.tv | Haley Heath: Hunting with Your Kids appeared first on AmmoLand.com.