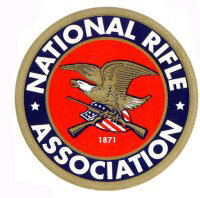 FAIRFAX, Va. –-(Ammoland.com)- The National Rifle Association has begun accepting applications for its 2013 Women's Wildlife Management/Conservation Scholarship. Prospective recipients of the $1,000 scholarship must submit applications by November 1, 2013.
Established in 2005 by the NRA's Women's Policies Committee and administered through The NRA Foundation, the scholarship seeks to assist the expanding role of women in wildlife conservation and hunting.
Previous winners of the scholarship have shown a devotion to wildlife conservation as a career, have had extensive field work and have been active with outdoor organizations.
Scholarship applicants must be full-time female college juniors or seniors majoring in wildlife management/conservation who maintain a minimum grade point average of 3.0. Former scholarship winners are eligible to reapply. Criteria, supporting materials, general information and the link for the online application may be found at http://wwmcs.nra.org/.
About the National Rifle Association
Established in 1871, the National Rifle Association is America's oldest civil rights and sportsmen's group. Five million members strong, NRA continues its mission to uphold Second Amendment rights and is the leader in firearm education and training for law-abiding gun owners, law enforcement and the military.
The post NRA Women's Wildlife Management/Conservation Scholarship Application Now Open appeared first on AmmoLand.com.