Opinion
Fairfax, VA – -(Ammoland.com)- -(AmmoLand.com)- The National Rifle Association released the following statement today regarding Walmart's decision to change its firearms and ammunition policies:
"The strongest defense of freedom has always been our free-market economy. It is shameful to see Walmart succumb to the pressure of the anti-gun elites. Lines at Walmart will soon be replaced by lines at other retailers who are more supportive of America's fundamental freedoms"

"The truth is Walmart's actions today will not make us any safer. Rather than place the blame on the criminal, Walmart has chosen to victimize law-abiding Americans."

"Our leaders must be willing to approach the problems of crime, violence and mental health with sincerity and honesty."
---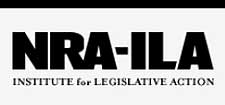 About:
Established in 1975, the Institute for Legislative Action (ILA) is the "lobbying" arm of the National Rifle Association of America. ILA is responsible for preserving the right of all law-abiding individuals in the legislative, political, and legal arenas, to purchase, possess and use firearms for legitimate purposes as guaranteed by the Second Amendment to the U.S. Constitution. Visit: www.nra.org
The post NRA Statement on Walmart's Decision to Change Firearms Policy appeared first on AmmoLand.com.