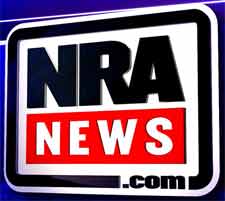 Fairfax, VA — (Ammoland.com) NRA News is a valued partner that continues to cover breaking gun rights news with a new and improved short video format in the "NRA News Minute" videos.
When U.S. Secretary of State John Kerry signed the U.N. Arms Trade Treaty, he insisted it "will not diminish anyone's freedom."
But former U.N. Ambassador John Bolton calls it a dangerous step and says, "It's a way of reducing American sovereignty, taking it out of the hands of the American people, taking these decisions into the international arena and getting something through the treaty process that they couldn't get through normal legislation in a democratic debate under our Constitution."
View more Special Reports from Ginny Simone at http://www.nranews.com/ginny.
About: Established in 1871, the National Rifle Association is America's oldest civil rights and sportsmen's group. Nearly five million members strong, NRA continues to uphold the Second Amendment and remains the nation's leader in firearm education and training for law-abiding gun owners, law enforcement and the armed services. Visit: www.nra.org
The post NRA News Special Report From Ginny Simone | "U.N.-American Arms Trade Treaty" appeared first on AmmoLand.com.