Opinion
USA – -(AmmoLand.com)- Two national gun rights organizations headquartered in the Pacific Northwest came out swinging in the hours after worldwide attention turned to the mosque massacre in New Zealand, warning gun prohibition lobbying groups in the United States against trying to exploit the tragedy.
In a joint announcement, the Citizens Committee for the Right to Keep and Bear Arms and Second Amendment Foundation were blunt: The Second Amendment is not up for grabs.
"Friday's attack is an outrage against peaceful people everywhere," said CCRKBA Chairman Alan Gottlieb, who also founded SAF and serves as its executive vice president. "But rest assured, the acts of a madman halfway across the world and in a different hemisphere will not be allowed to provide this country's gun prohibition lobby with yet another excuse to erode the cornerstone of our Bill of Rights."
In an obvious effort to head off the kind of sensationalist exploitation of other mass shooting incidents, regardless where they happen, SAF and CCRKBA literally took off the gloves.
"We understand that in the aftermath of such a horrible event, there is a desire to 'do something'," Gottlieb acknowledged. "But recent history in this country has repeatedly demonstrated that those interested only in the complete prohibition of private firearms ownership will exploit human emotion to further their anti-gun agenda in an attempt to eviscerate the Second Amendment, which is not negotiable."
The joint statement was a preemptive move by both organizations after disclosures that the suspect had assembled an 87-page manifesto in which he reportedly expressed hope that the attack would "deepen strife in the United States over gun ownership and the Second Amendment."
At least 50 people were killed and dozens more were wounded/injured in the attacks at two different mosques in the Christchurch vicinity on New Zealand's southern island. A suspect identified as Brenton Tarrant is now charged with murder. He actually live-streamed at least part of the attack.
One detail that has been reported by the Associated Press and the New Zealand Herald, but otherwise is not getting a lot of attention from the establishment press, is that one worshipper at the second mosque attack was able to get his hands on a firearm and brought the attack to a halt. That unidentified person apparently fired at least two shots at the suspect.
In Gottlieb's estimation, that "may have saved lives."
There have been incidents in the United States in which armed private citizens have intervened in at least two tragic shootings at churches. In 2007, a gunman murdered two sisters outside of the New Life Church in Colorado Springs and then headed inside. That's where he encountered Jeanne Assam, a former police officer, and she shot him several times.
Two years ago in Sutherland Springs, Texas, Devin Patrick Kelley opened fire inside the First Baptist Church, killing 26 people and wounding 20 others. When he walked outside, he was almost immediately shot by Stephen Williford, a neighbor who lived near the church and who used his own AR-15 rifle to engage Kelley. Williford was a former firearms instructor certified by the National Rifle Association.
"What happened in Christchurch should remind us all that no nation, no community is immune from violent terrorism," he said. "If anything, this despicable act underscores the importance of our right to keep and bear arms, and provides ample justification of our right to carry now exercised by millions of law-abiding citizens who choose not to be victims, whether at the hands of a thug or terrorist."
By some estimates, as many as 17.5 million Americans are licensed to carry across the 50 states, and there are uncounted numbers of people in at least 16 states who legally carry without a license or permit, due to so-called "Constitutional Carry" statutes. Three of those laws have been signed this year, in Kentucky, Oklahoma and South Dakota, all by Republican governors.
"There is no justification for acts of mass murder," Gottlieb said. "Considering the events…in New Zealand, there is no acceptable explanation for any effort, whether at the national, state or local level, to disarm our honest citizens, rendering them defenseless against this sort of insanity.

"So long as SAF and CCRKBA can function," he warned, "we will not allow the forces of hysteria to destroy our right to defend ourselves, our families and our communities from madmen, who ignore gun control laws as readily as they disregard our right to be left in peace."
---
About Dave Workman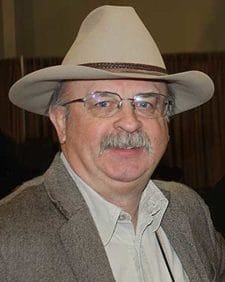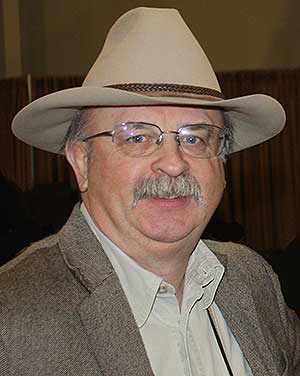 Dave Workman is a senior editor at TheGunMag.com and Liberty Park Press, author of multiple books on the Right to Keep & Bear Arms and formerly an NRA-certified firearms instructor.