New Mexico Late-Season Elk Licenses Available
Youth Elk Licenses And Late-Season Elk Licenses Still Available In Nov. 3 Online Sale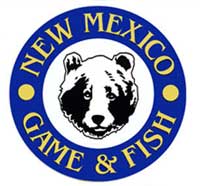 SANTA FE, NM –-(Ammoland.com)- More than 500 late-season elk hunting licenses will be available Nov. 3 in a first-come, first-served sale on the Department of Game and Fish website.
Only hunters who were unsuccessful in the regular drawings or did not hold a 2010-2011 elk license are eligible to purchase the late-season licenses, which will be available only on the Department website. Hunters of all ages can purchase licenses beginning at 10 a.m. Nov. 3.
Hunters are strongly advised to obtain an online customer account or review their existing account, user name and password before the sales begin. The sale is first-come, first-served and popular hunts sell out quickly. Available late-season elk license include:
Any legal weapon, antlerless elk:
Unit 9 (including Water Canyon but not Marquez Wildlife Area) — Jan. 1-31, 50 licenses.
Unit 34 (portions of unit open; click here for map) — Jan. 1-31, 100 licenses.
Unit 53 (except Cerro portion) — Dec. 4-8, 50 licenses.
Archery hunts, trophy bull elk APRE/6 (six-point antlers or more on one side):
Unit 12 — Nov. 21-24, 25 licenses.
Unit 34 — Dec. 11-15, 200 licenses.
Unit 37 — Dec. 4-8, 100 licenses.
The Department makes late-season elk licenses available as biologists continue to assess annual population and harvest information, regional herd management objectives and additional harvest needs. Because these assessments require information gathered during fall aerial surveys and regular fall hunts, the licenses are made available via online, first-come, first-served sale. Distributing them through the normal draw process is unrealistic as it requires significantly more time than is available to ensure all successful hunters receive their licenses before the start of their hunt.
YOUTH ELK LICENSES STILL AVAILABLE;
More than 1,200 of the youth-only elk licenses for the 2010 season are still available on the Department of Game and Fish Web site. Youth Encouragement Hunt sales opened Aug. 4 for elk licenses reserved only for eligible youths younger than age 18. Sales will close 10 days before the beginning of the hunts.
Here are some details about the online sale:
On sale: Now at www.wildlife.state.nm.us. To view available licenses or purchase a license, log in or create an account, click on "Online License System," and then select "License Sales," "Additional Opportunities," "Youth Encouragement Elk."
Licenses available: Approximately 1,200 elk licenses for any legal weapon and muzzleloaders. All of the muzzleloader hunts are for elk of either sex. Most of the any legal sporting arm hunts are for cow elk. Hunt dates are scheduled to correspond with school holidays. A complete list of available hunts, including dates and unit numbers, is available on the Online License System.
Eligibility: Only hunters younger than 18 who applied and were unsuccessful in the regular drawing for any big-game species, and whose applications were not rejected for reasons such as lack of funds, incorrect forms or failure to file a harvest report are eligible to purchase a youth encouragement license. Youths also must have successfully completed an approved hunter safety course before purchasing a license.
New Mexico 2010-2011 Big Game & Trapper Rules & Information
The post New Mexico Late-Season Elk Licenses Available appeared first on AmmoLand.com.