New Jersey – -(Ammoland.com)- FRIDAY NIGHT SURPRISE: At close of business last Friday, a special session of the Assembly Judiciary Committee for Wednesday, February 28 2018 to consider anti-gun legislation was simultaneously scheduled and announced.
The Assembly Judiciary Committee is scheduled to meet at 11:00 a.m. in Committee Room 11 on the 4th floor of the State House Annex on State Street in Trenton (note: the committee room could change).
The following bills are scheduled to be considered:
A2761 Magazine Ban: Reduces maximum capacity of ammunition magazines to 10 rounds
A2759 Ammo Ban: Prohibits possession of ammunition capable of penetrating body armor.
A2758 Kills Right to Carry: Codifies regulations defining justifiable need to carry handgun.
A2757 Requires dealer background checks for private gun sales.
A1016 Smart Guns: Establishes commission to approve smart guns; requires firearm retailers to sell smart guns.
A1217 Authorizes gun violence restraining orders and firearm seizure warrants.
A1181 Requires firearms seizure when health "professionals" think someone poses risk.
We will provide detailed analysis of these bills in a subsequent alert. In the meanwhile, please begin contacting members of the Assembly Judiciary Committee and tell them to vote no on these misguided proposals. Tell them that people intent on doing evil ignore hardware bans, and no one is made safer by them. Tell them that government's failure to protect the most vulnerable among us mandates that government instead focus on protecting and empowering potential victims rather than targeting the rights of the law-abiding. And tell them that Constitutional rights cannot be stripped by government without due process. Contact the members of the Assembly Judiciary Committee.
Please plan on emailing legislators again next week with additional talking points, and please plan on attending Wednesday's hearing in person.
Please forward this email to every gun owner you know, and if you don't already receive alerts from ANJRPC, please subscribe to our free email alerts for the latest Second Amendment breaking news and action alerts.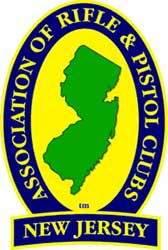 About Association of New Jersey Rifle & Pistol Clubs:The Association of New Jersey Rifle and Pistol Clubs, Inc. is the official NRA State Association in New Jersey. Our mission is to implement all of the programs and activities at the state level that the NRA does at the national level. This mission includes the following: To support and defend the constitutional rights of the people to keep and bear arms. To take immediate action against any legislation at the local, state and federal level that would infringe upon these rights. Visit: www.anjrpc.org