New Jersey Semi-Wild Hunting Season Extended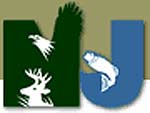 Trenton, NJ –-(Ammoland.com)- The NJ DEP Division of Fish and Wildlife has announced that on February 8, 2011, the New Jersey Fish and Game Council recommended and the Director approved an extension for the 2010-2011 Semi-wild hunting season through Sunday, April 3, 2011.
The extension was granted due to this winter's extended periods of deep snow and the inability to stock and pursue game birds.
This revision will only apply to the 2010-2011 hunting season, and does not apply to subsequent hunting seasons. Prior to this extension, the season was scheduled to close on March 15, 2011.
For information on Semi-wild Hunting Preserves visit http://www.njfishandwildlife.com/semi-wild_preserves.htm on the division's website.
The post New Jersey Semi-Wild Hunting Season Extended appeared first on AmmoLand.com.