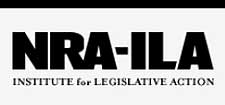 Fairfax, VA – -(Ammoland.com)- New Jersey has some of the most restrictive gun control laws in the country, and those laws have been failing miserably.
Look no further than the crime riddled neighborhoods of Paterson, Camden, Newark and Trenton, and you will see New Jersey's great experiment with gun control is on full display.  Incredibly, anti-gun politicians in Trenton are now clamoring for more of the same.
None of these laws were ever designed to actually go after criminals, but rather their target has always been the law-abiding citizen.  And just before the close of business on Friday, gun banners launched their next phase with the latest sneak attack.

The Assembly Judiciary Committee has now scheduled a hearing on Wednesday, February 28, at 11:00 a.m. in Room 11 of the State House Annex, fourth floor.  Why so little notice?  They know it's important that you attend, and they simply don't want that to happen.  You can bet that their gun control colleagues had plenty of time to make plans to attend and will try to stack the room.  As always, it's important that you call and email your legislators, but NRA-ILA and ANJPRC, the official NRA state association, is also encouraging gun owners to attend and make a strong statement.
The following bills are scheduled to be considered:
Again, these bills are all failed concepts that will do nothing to improve public safety.
They represent a serious infringement on the Second Amendment rights of law-abiding New Jersey gun owners.  Enough is enough.
Please make plans to attend the hearing next week and contact members of the Assembly Judiciary Committee, respectfully asking them to reject these gun control bills.
About:
Established in 1975, the Institute for Legislative Action (ILA) is the "lobbying" arm of the National Rifle Association of America. ILA is responsible for preserving the right of all law-abiding individuals in the legislative, political, and legal arenas, to purchase, possess and use firearms for legitimate purposes as guaranteed by the Second Amendment to the U.S. Constitution. Visit: www.nra.org