U.S.A. –-(Ammoland.com)- If you guys are clambering for innovation, look no further than the new FN 509 Tactical. While it might look like a standard 509 with a red dot stuck on it at first glance there is more than meets the eye when you start paying closer attention features that seem mundane.
Those seemingly mundane details make the FN 509 Tactical almost the perfect pistol off the shelf.
Author's note: All of the photos will be reposted at the bottom of the article so you can see everything you might be curious about.  
Innovation
If you aren't aware, the first gun to offer a plate system (think MOS) was the FN FNX 45 Tactical. It allowed the end user to adapt the milled slot to a number of different micro red dots giving never before seen flexibility. The thing was, FN never patented the technology and everyone that made a gun that it would work on started to offer MOS style guns.
FN has kicked it up a notch by improving the FN optics mounting system. Now the screws go straight into the slide and don't need Loctite! They accomplished this with a shorter adaptor plate that uses no screws riding on a rubber o-ring to keep the screws secure and a spacer plate. Once you look at it and have someone who might be one of the biggest pistol nerds I know (thanks Tom) explain it, you are left wondering why the hell someone hasn't done this before.
It is such an elegantly simple solution!
Giving Serious Shooters What They Want
In addition to the ultra innovative optics mount, FN also listened to a roundtable of subject matter experts about what improvements they would like to see applied to the 509. The most notable improvement that FN made to the controls of the pistol? The mag release has been fixed and enlarged just a touch fixing the slight hangup that some experienced with the original FN 509. I found it very easy to eject the mag with a minimal shifting of my grip unlike previously.
FN also added an enhanced slide lock that is very reminiscent of the Vickers Glock style of the slide release. On the range I found the larger slide lock to aid in slide lock reloads when using the stong hand thumb to release the slide.
Like the first 509 to be introduced, the slide serrations on the 509 Tactical are hands down the best on current production pistols currently being sold. Make no mistake, the gun was designed with all of the features that a serious shooter would ask for and none of the things that they don't.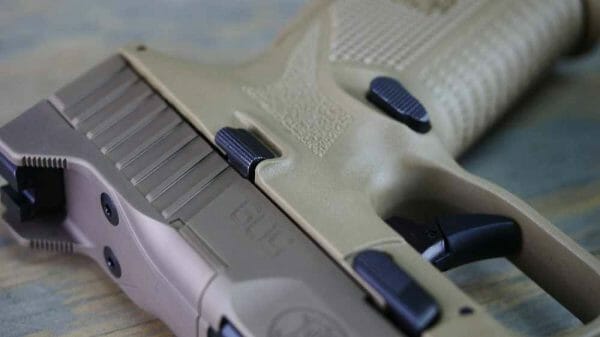 Features
The feature set of the FN 509 Tactical is very much in line with the original FN 509 with the addition of new 34 round magazines, the aforementioned FN Low Profile Optics Mounting System, enhanced slide lock, enhanced magazine release, and threaded barrel.
Think of it like a factory pimped FN 509.
Here is some of the specs from the sell sheet.
Caliber – 9mm
Capacity – (2) 17 Rd. and (1) 24 Rd. or (3) 10 Rd.
Action – DA (Striker)
Trigger Pull – 5.5 to 7.5 lbs.
Length – 7.9
Height – 5.56
Width – 1.35
Barrel Length – 4.5″
Weight – 27.9 oz.
Operation – DA
Frame Color – FDE
Slide Finish – FDE
Safety – Non-manual safety (NMS)
Sights – Fixed 3-Dot Tritium
First Shots
I spent a few hours getting to know the FN 509 Tactical and sent 600 rounds downrange and found that I really appreciate everything about this gun. The gun is as accurate as you are with that threaded 4.5″ cold hammer forged barrel that has a nice target crown cut on it and a quality red dot like my Trijicon RMR RM 06.
I had wonderful results with 10 round groups at both 7-yards as well as 15-yards with and without a suppressor. Where I really found this gun to come alive is when I mounted my TBRCi Micro Comp to the gun with a Surefire X300U-A for some extra weight in the dust cover area and started dumping rounds at the Tap-Rack Tactical B-8 bulls hanging downrange and let her rip. Sustained split times of .18 to.22 second was the norm as I burnt through 24 round magazine after 24 round magazine of S&B 115-grain, Federal Syntech 124-grain, Federal HST 147-grain JHP, and Federal Hydra Shock 135-grain 9mm.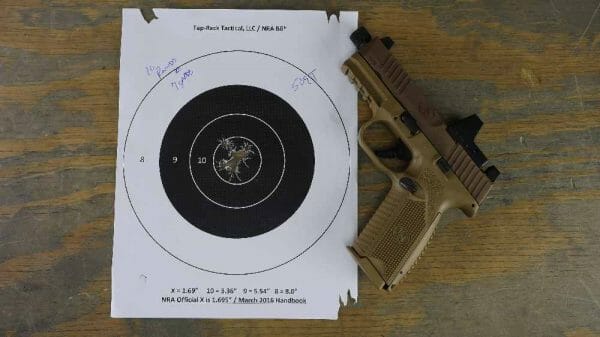 What Do I Think?
I said it in the opening of the article, I truly feel that the FN 509 Tactical might be the perfect pistol right out of the box. With the exception of adding a red dot like a Trijicon RMR or Leupold Deltapoint Pro, I seriously even question if I would bother putting an aftermarket trigger like the Apex Tactical Flatty in it.
Not only did FN do the FNX 45 Tactical justice, they knocked it out of the park and I am buying this one. It is just flat out that good.
This thing is going to be nothing short of an awesome blaster for LEO/SWAT duty, MIL, range use, competition, and pretty much everything else with the exception of high-precision shooting (although I am sure the FN 509 Tactical would perform in capable hands) and concealed carry use.
Photos: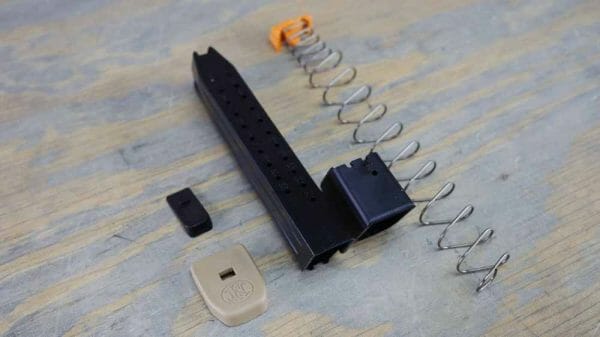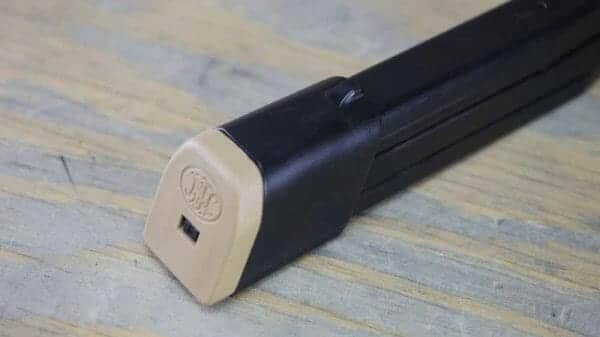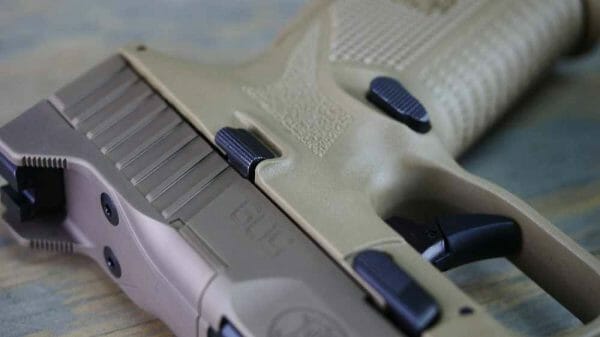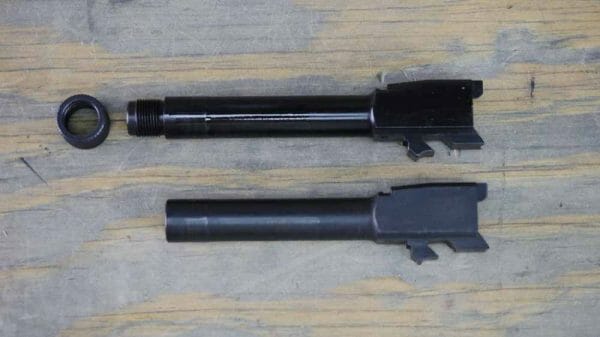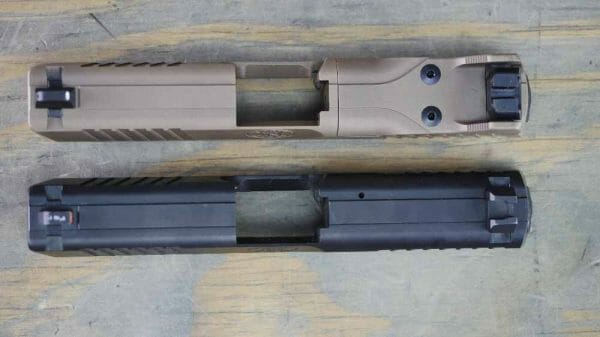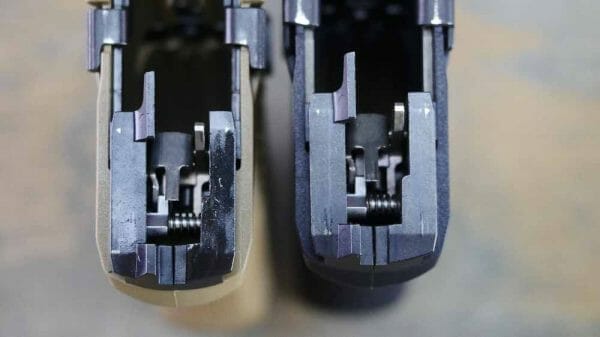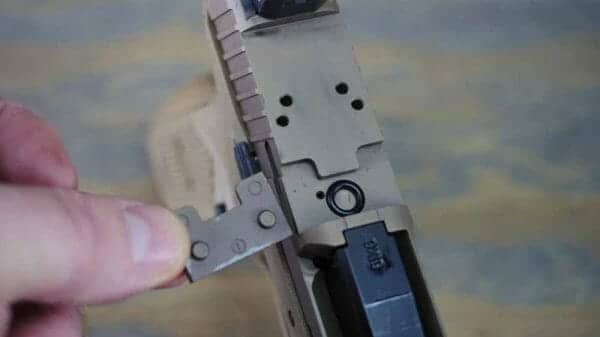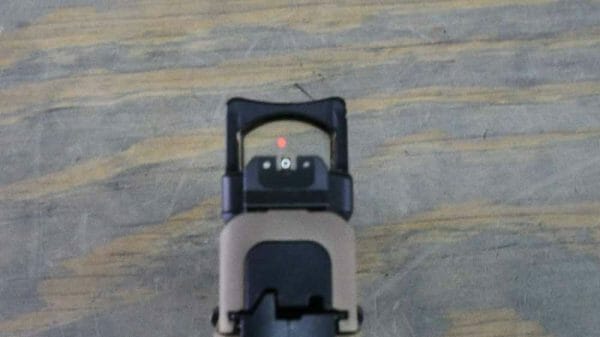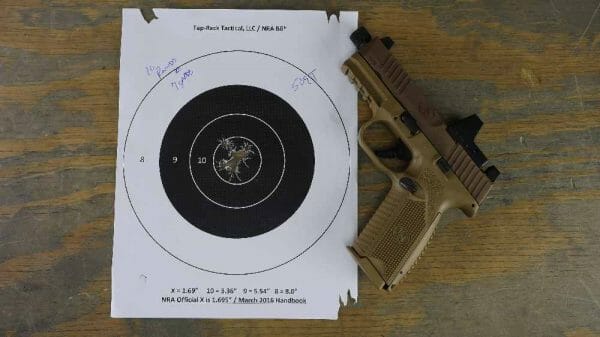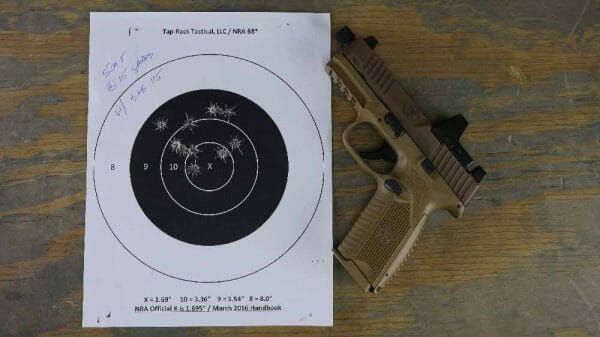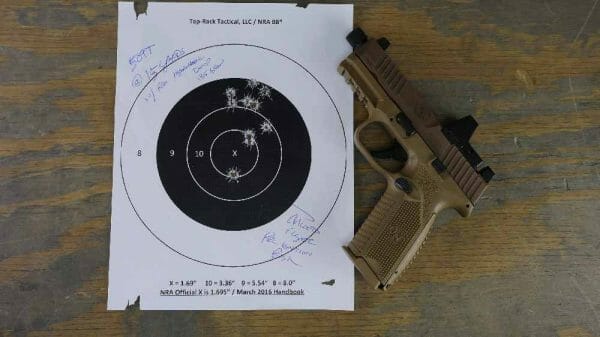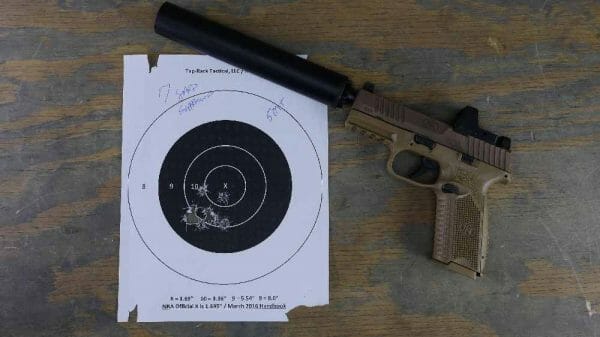 ---
About Patrick R.
Patrick is a firearms enthusiast that values the quest for not only the best possible gear setup but also pragmatic ways to improve his shooting skills across a wide range of disciplines. He values truthful, honest information above all else and had committed to cutting through marketing fluff to deliver the truth. You can find the rest of his work on FirearmRack.com as well as on the YouTube channel Firearm Rack or Instagram at @thepatrickroberts.