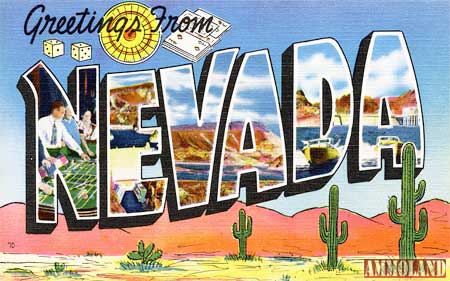 Charlotte, NC –-(Ammoland.com)-  Senate Bill 76, passed in the Nevada Legislature and signed into law by Governor Brian Sandoval (R) on May 29, takes effect on Tuesday, October 1.
This new law requires that applicants for a concealed carry permit only qualify with a single handgun of their choosing and allows them to carry both semi-automatic handguns and revolvers.  Previously an applicant would be required to qualify with each style of handgun they chose to carry – semi-auto, revolver or both.
The NRA thanks all state Senators and state Representatives who voted for this critical pro-gun reform, and Governor Sandoval for signing SB 76 into law.
About:
Established in 1975, the Institute for Legislative Action (ILA) is the "lobbying" arm of the National Rifle Association of America. ILA is responsible for preserving the right of all law-abiding individuals in the legislative, political, and legal arenas, to purchase, possess and use firearms for legitimate purposes as guaranteed by the Second Amendment to the U.S. Constitution. Visit: www.nra.org
The post Nevada Concealed Carry Improvement Law Takes Effect Today October 1 2013 appeared first on AmmoLand.com.