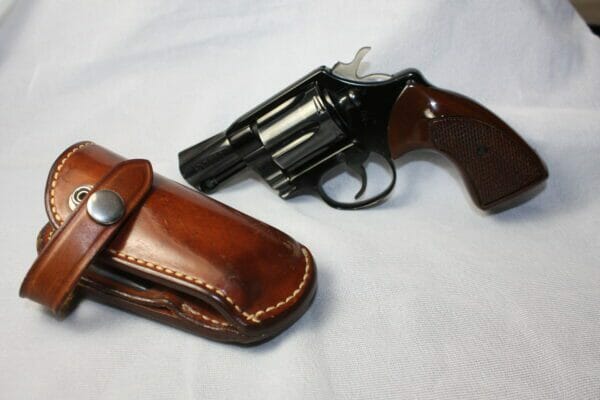 Nebraska lawmakers moved closer to passing legislation that will allow the carrying of concealed firearms without a permit by voting 36-12 to advance Legislative Bill 77, but there are still two more hurdles to overcome, according to published reports.
The first vote came after eight hours of debate spread over three days. Further debates could turn this into an epic battle.
Something that could become a problem is an amendment to the legislation, which brought support from law enforcement. According to the Omaha World-Herald, introduced by Sen. Tom Brewer, "increases penalties for certain crimes committed while carrying a firearm."
The Lincoln Journal Star noted that Brewer told his colleagues that firearms instructors "are preparing to offer gun safety training at no cost to gun owners throughout the state as a replacement for the current requirement which is accompanied by a fee." Currently, a permit costs $100, and the required training could cost that much or more.
According to the World Herald, Sen. Jane Raybould of Lincoln insisted that "training is a necessary step to responsible gun ownership." She voted against the bill, apparently despite Brewer's assurances.
The legislation doesn't completely meet the "pure" definition of "constitutional carry" – which allows carrying openly or concealed without a permit, because Nebraska already has open carry.
Joining the "yes" voters were Omaha Sens. Justin Wayne and Terrell McKinney, because the legislation could make it less likely young Black and Latino citizens will be penalized by Omaha gun laws. They were joined by Sen. Mike McDonnell and Anna Wishart.
The legislation does not eliminate the required background check or the need to obtain a state permit, he Nebraska Examiner reported.
The bill does face some powerful opposition. Omaha Police Chief Todd Schmaderer and Lincoln Police Chief Teresa Ewins are opposed, along with Omaha Mayor Jean Stothert and a majority of her city council members, according to the Omaha newspaper.
The World Herald quoted Omaha City Council President Pete Festersen, who asserted LB 77 would require the city to repeal some of its gun control laws, which he claimed have helped reduce gun-related violent crime. The Associated Press acknowledged that Omaha and Lincoln are the cities in Nebraska "where the majority of gun violence occurs." Both police chiefs contend passage of LB 77 will make both cities even less safe.
The Associated Press reported that a spokesman for Nebraska Gov. Jim Pillen said he supports the legislation and will sign it if it hits his desk.
There is more than just one state's law at stake. Right now, 25 states have so-called "constitutional carry" and other states—Florida and South Carolina—are leaning in that direction. Florida's law would not be pure "constitutional carry" but permitless concealed carry. Still, for the gun prohibition lobby and anti-gunners in state legislatures and the U.S. Congress, passage of permitless carry translates to them losing ground on restrictive gun control. Making it easier for law-abiding citizens to carry firearms in public for their personal defense alarms the gun control crowd.
Second Amendment activists across the states appear energized by the trend, but there is still a long way to go before they would be able to declare any kind of total victory. Blue states—California, New York, New Jersey, Massachusetts, Illinois Connecticut, Rhode Island, Washington, Oregon and several others—will fight permitless carry or full "constitutional carry" to the bitter end. Illinois had to be essentially dragged "kicking and screaming" into creating a concealed carry statute, and it happened only after successful federal lawsuits filed by the Second Amendment Foundation and National Rifle Association forced lawmakers in Springfield to take action.
Meanwhile, in South Carolina, The State newspaper is reporting that the Constitutional Carry bill—House Bill 3594—may face a tough fight now that it has passed the House 90-30 and been sent to the State Senate.
Down in Florida, the Tallahassee Democrat reported that Gov. Ron DeSantis "appears to have given the Florida Legislature the go-ahead to approve an open carry measure when they meet next week for the start of the 2023 legislative session, and gun rights groups are pressuring lawmakers to act."
The Sunshine State is on the brink of passing a permitless concealed carry bill (HB 543), and gun control proponents are reeling just from that. Open carry will undoubtedly create fireworks. DeSantis has already said he will sign permitless carry.
---
About Dave Workman
Dave Workman is a senior editor at TheGunMag.com and Liberty Park Press, author of multiple books on the Right to Keep & Bear Arms, and formerly an NRA-certified firearms instructor.