National Assembly of Sportsmens Caucuses 2011 Issue Briefs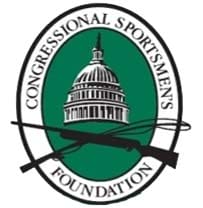 Washington, DC –-(Ammoland.com)- Tracking the Capitols is a weekly source of legislation currently being tracked by the Congressional Sportsmen's Foundation federal and state policy teams to keep you informed on the most pertinent and timely federal and state legislation affecting hunting, fishing, and conservation issues.
This is a preview issue for legislative trends that will appear in the upcoming weekly editions.
Inclusion in Tracking the Capitols does not necessarily constitute support or opposition to legislation by CSF and/or the CSF States Program. For additional information on legislation included in this report please contact States Program Director Bethany O'Donovan, Eastern States Manager Jennifer Lundy, or Midwestern States Director Chris Horton.
2011 promises to be an active year for the three caucuses (Congressional Sportsmen's Caucus/National Assembly of Sportsmen's Caucuses/Governors Sportsmen's Caucus) affiliated with CSF. Numerous pieces of legislation have been filed and are under consideration at both the federal and state level.
CSF works closely with members of the Congressional Sportsmen's Caucus, the White House, Federal Land Management agencies, and our hunting and fishing community partners to provide access and a voice for sportsmen at the federal level.
The CSF States program has outlined issues of importance for 2011 on a broad range of sportsmen's issues that the various NASC affiliated caucuses and GSC governors may face in the ongoing legislative sessions.
Please view the embed below to view the 2011 NASC issue briefs.
National Assembly of Sportsmens Caucuses 2011 Issue Briefs
About:
The Congressional Sportsmen's Foundation celebrated its 20th anniversary in 2009. Throughout this time, CSF has maintained a singleness of purpose that has guided the organization to become the most respected and trusted hunting and fishing organization in the political arena. Visit: www.sportsmenslink.org
The post National Assembly of Sportsmens Caucuses 2011 Issue Briefs appeared first on AmmoLand.com.