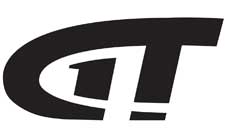 Mandeville, LA –-(Ammoland.com)-  This week, Guns & Gear TV, one of the top-rated television programs to showcase products for shooting and hunting, features Mossberg's new 20 gauge pump action shotgun, Nosler's Trophy Grade hunting ammunition, the SR556-VT Varmint Target rifle from Ruger, Thompson/Center's Triumph Bone Collector and Impact muzzleloaders, green lasers and free batteries from Crimson Trace, and more!
For a sneak peek, check out the GunTalk TV channel on YouTube at https://www.youtube.com/guntalktv.
Guns & Gear TV is back for a fifth season to showcase the newest and most interesting firearms and products in the industry. Offering a gun shop in your living room, each episode delivers in-studio interviews, field and range demonstrations, and tips from top shooting instructors.
Guns & Gear TV airs on Pursuit Channel on Mondays at 8:30 a.m. ET, Wednesdays at 2:30 p.m. Eastern, Fridays at 10:30 p.m. ET and Sundays at 1:30 a.m. ET. Pursuit Channel airs on DirectTV, Ch. 604, and DISH Network, Ch. 393. Check your local listings for additional channel information. Watch show segments, learn more about the products, and get the latest news at http://www.gunsandgeartv.com.
The post Mossberg's 20 Gauge Pump Action – This Week on Guns & Gear TV appeared first on AmmoLand.com.