NEWINGTON, N.H. –-(Ammoland.com)- SIG SAUER, Inc. is pleased to announce the Minnesota State Highway Patrol has adopted the ROMEO4H red dot sight for the official duty rifle systems of the Minnesota State Troopers. The Minnesota Highway Patrol is comprised of over 550 troopers that concentrate primarily on traffic enforcement, highway safety, and statewide law enforcement.
"As technology advances, we are seeing more and more law enforcement agencies acquiring tactical sights to enhance their officer's capabilities and accuracy," began Tom Jankiewicz, Executive Vice President, Law Enforcement Sales, SIG SAUER, Inc. "The SIG SAUER Electro-Optics ROMEO4H that's being utilized by the men and women of the Minnesota State Highway Patrol is easy to operate, extremely versatile, and is a great enhancement to their firearms systems."
The SIG SAUER Electro-Optics ROMEO4H is a closed red dot sight designed for semi-automatic MSR platforms and shotguns that easily adjusts to varying ambient lighting, weather, and terrain conditions. The sight utilizes an ultra-efficient red LED illumination for daylight visibility and extended runtime, and features four onboard reticle options, MOTAC activation with 50,000+ hours of battery life, and a ruggedized QD mount.
"The ROMEO4 series of red dot sights was developed for use by law enforcement, elite government, and military agencies. It's the ultimate red dot sight for fast, accurate, target acquisition in any tactical scenario, and we are honored to have the ROMEO4H in use with the Minnesota State Highway Patrol," concluded Andy York, President SIG SAUER Electro-Optics.
Local distributor Streicher's of Minneapolis will provide product locally.
For more information about the SIG SAUER Electro-Optics ROMEO4H visit sigsauer.com.
---
About SIG SAUER, Inc.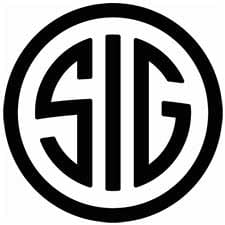 SIG SAUER, Inc. is a leading provider and manufacturer of firearms, electro-optics, ammunition, airguns, suppressors, and training. For over 100 years SIG SAUER, Inc. has evolved, and thrived, by blending American ingenuity, German engineering, and Swiss precision. Today, SIG SAUER is synonymous with industry-leading quality and innovation which has made it the brand of choice amongst the U.S. Military, the global defense community, law enforcement, competitive shooters, hunters, and responsible citizens. Additionally, SIG SAUER is the premier provider of elite firearms instruction and tactical training at the SIG SAUER Academy – a world class, state-of-the-art, 140-acre training facility. SIG SAUER is headquartered in Newington, New Hampshire, and has more than 1,700 employees across eight locations, and is the largest member of a worldwide business group that includes SIG SAUER GmbH & Co. KG in Germany. For more information about the company and product line visit: sigsauer.com.