Pheasants Forever views CRP, Outdoor Heritage Fund as critical habitat tools moving forward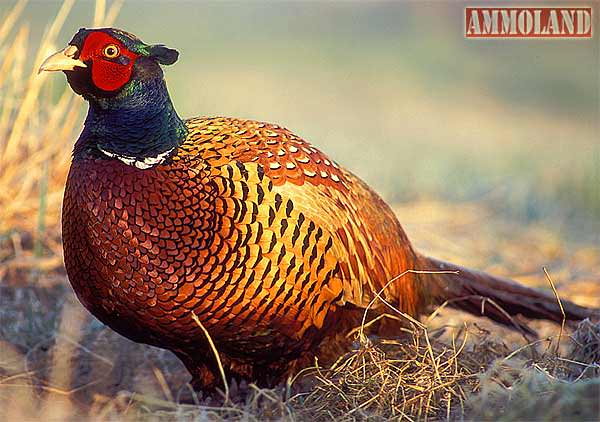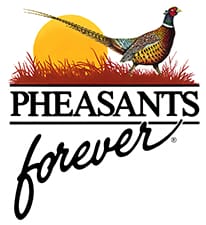 St. Paul, MN -(AmmoLand.com)- The Minnesota Department of Natural Resources (DNR) has released its August Roadside Survey for ring-necked pheasants – a 33 percent increase from last year, including significant increases for eastern portions of Minnesota's pheasant range.
Mild weather conditions have contributed to the short-term gain for ring-necked pheasants and Minnesota bird hunters in 2015, but long-term pheasant populations will remain vulnerable without replacing ongoing grassland losses. Based on this year's statewide index of 40.7 birds/100 miles, Minnesota pheasant hunters should harvest approximately 220,000 roosters this fall.
Nicole Davros, upland game project leader with the Minnesota DNR, says Minnesota's pheasant population is largely dependent on habitat for sustaining long-term populations.
"The relatively mild winter and good nesting season conditions have really helped our pheasant population across their range this year. It just goes to show you how resilient these birds can be if given the right conditions. Although, the future trend for pheasants and all grassland-dependent wildlife does not look good unless we can find ways to keep habitat on the ground."
The loss of nesting habitat in Minnesota – especially in the form of Conservation Reserve Program (CRP) acres – has been the primary driver for Minnesota's steadily declining pheasant harvest since the mid-2000's. Minnesota has expired more than 684,000 acres of CRP statewide since 2007, including 247,000 acres in the state's primary pheasant range. Of critical importance in the near future, nearly 500,000 additional acres of CRP could expire by 2018 if contracts or new acres are not enrolled in the program.
Even with CRP losses, Pheasants Forever and its partners continue to find alternative ways to ensure the permanent protection of pheasant habitat in the state, including the addition of Wildlife Management Areas in prime pheasant country. Eran Sandquist, state coordinator for Pheasants Forever in Minnesota, points to the Outdoor Heritage Fund as one of the best mechanisms for protecting the long-term sustainability of Minnesota pheasant hunting.
"In 2014 alone, Pheasants Forever and partners helped to acquire 3,300 acres of public Wildlife Management Areas by working with the Outdoor Heritage Fund as recommended by the Lessard-Sams Outdoor Heritage Council and approved by the state legislature," explained Sandquist. "With a large majority of these acquisitions occurring in Minnesota's pheasant range, this is a great example of Minnesotans banding together to permanently protect and sustain a valuable natural resource. The Outdoor Heritage Fund has and will continue contributing to the rebound of ring-necked pheasants in Minnesota. We also continue working towards more state-funded programs such as Re-Invest in Minnesota and CREP, important drivers for Minnesota's pheasant population."
About Pheasants Forever:
Pheasants Forever, including its quail conservation division, Quail Forever, is the nation's largest nonprofit organization dedicated to upland habitat conservation. Pheasants Forever and Quail Forever have more than 140,000 members and 700 local chapters across the United States and Canada. Chapters are empowered to determine how 100 percent of their locally raised conservation funds are spent; the only national conservation organization that operates through this truly grassroots structure. Since creation in 1982, Pheasants Forever has spent $577 million on 489,000 habitat projects benefiting over 12 million acres nationwide.
For more information, visit: www.pheasantsforever.org.
The post Minnesota Pheasant Survey Rebounds for 2015 with 33 Percent Increase Statewide appeared first on AmmoLand.com.