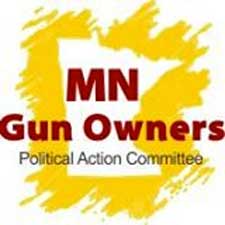 Minnesota – -(Ammoland.com)-  This month, we reached a landmark achievement when somewhere in Minnesota, a county sheriff issued the 200,000th active Permit to Carry to a law-abiding citizen in Minnesota.
We've come a long way – but it's important to remember what we were told back in 2003 when Minnesota became a "shall issue" state.
We were told that there would be blood in the streets.

There would be gunfights over parking spots at our local grocery stores.

People would be shot and killed in road rage incidents on Minnesota's highways.
We knew then that none of this was true – but it didn't stop the anti-gun forces in Minnesota from making their ridiculous arguments.
Over the twelve years that the Minnesota Citizen's Personal Protection Act has been in place the data from the Minnesota Bureau of Criminal Apprehension (BCA) makes it clear that permit holders in Minnesota are among the most law-abiding subsets of society.
We're celebrating this milestone today – and helping to tell the story of Minnesota's law-abiding permit holders through the press release below that we issued this morning.
As we approach the 2016 legislative session and the elections next fall, we'll continue to push to make the permit process more accessible for law-abiding Minnesotans through efforts like Constitutional Carry, so that citizens do not have to beg government permission to exercise their rights.
Thanks for your support!
Yours in Liberty,
Bryan Strawser
Executive Director
MINNESOTA REACHES LANDMARK ACHIEVEMENT WITH THE ISSUANCE OF 200,000th PERMIT TO CARRY; PERMIT HOLDERS MORE DIVERSE, MORE FEMALE, AND YOUNGER THAN EVER BEFORE.

In August 2015, Minnesota reached a landmark achievement with the issuance of the 200,000th Permit to Carry a Pistol.

"I'm excited to see Minnesotans exercising their right to keep and bear arms in record numbers, "said Bryan Strawser, Executive Director, Minnesota Gun Owners Political Action Committee (MNGOPAC). "Permit holders in Minnesota today are more diverse, more female, and younger than ever before, reflecting the growing popularity of the shooting sports and self-defense awareness across our state."

In 2003, Minnesota passed the Minnesota Citizen's Personal Protection Act, changing the state to "shall issue", requiring the county sheriff to issue a permit to any law-abiding citizen who has completed an approved training course and is not a danger to self or others.

"In 2003, there were incredible claims of how dangerous it would be to permit citizens their right to self-defense, " said Rob Doar, Political Director, MNGOPAC. "It's no surprise that none of these concerns have come to fruition. In fact, permit holders have proven to be one of the most law-abiding subsets of society."

"In the 2016 legislative session and elections, we will continue our efforts to advance the constitutional rights of Minnesota's two-and-a-half million law-abiding gun owners, " added Doar.
Minnesota Gun Owners Political Action Committee (MNGOPAC) is a non-partisan single-issue political action committee that supports pro-Second Amendment lawmakers and candidates seeking state and federal office in Minnesota. MNGOPAC mobilizes Minnesotans through grassroots efforts to support pro-Second Amendment candidates while financially supporting candidates throughout the state. Learn more about MNGOPAC at www.mngopac.org.
The post Minnesota Issues 200,000th Gun Carry Permit appeared first on AmmoLand.com.