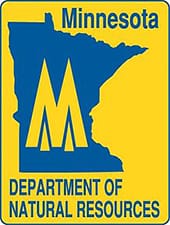 Minnesota -(Ammoland.com)- Wildlife artists can submit entries for the 2016 Minnesota Pheasant Stamp from Monday,
Sept. 7, to 4 p.m. Friday, Sept. 18.
The pheasant stamp validation costs $7.50 and is required for pheasant hunters ages 18 to 64. For an extra 75 cents, purchasers can receive the validation as well as the pictorial stamp in the mail. A pictorial stamp without the validation is available for $8.25 but is not valid for hunting. Revenue from stamp sales is dedicated to pheasant management and habitat work.
The ring-necked pheasant must be the primary focus of the design, though other species may be included in the design if they are used to depict common interactions between species or are common inhabitants of Minnesota's pheasant range.
Artists are prohibited from using any photographic product as part of their finished entries. Winning artists usually issue limited edition prints of the artwork and retain proceeds.
Final judging is open to the public and will take place at 2 p.m., Thursday, Sept. 24, at DNR headquarters, 500 Lafayette Road in St. Paul. The public is welcome to come and view the winning design 10 a.m. to noon, Friday, Sept. 25.
For more information on stamp contests, guidelines for submitting work, and to sign up to receive regular email updates on stamp contests, visit www.mndnr.gov/contests/stamps.html. Contest guidelines are also available from the DNR Information Center by calling 651-296-6157 or 888-646-6367.
The post Minnesota DNR Seeks Designs for 2016 Pheasant Stamp appeared first on AmmoLand.com.