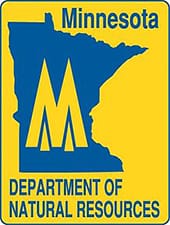 St. Paul, MN -(AmmoLand.com)- People interested in being more actively involved in fisheries management on Mille Lacs Lake can apply to serve on a newly formed Mille Lacs Fisheries Advisory Committee.
Committee members will be appointed by the Department of Natural Resources commissioner and will advise the DNR on fisheries management programs and related issues for Mille Lacs Lake.
"This committee will play an important role in furthering the dialogue about Mille Lacs Lake and focusing on issues relevant to the state's management of the lake," said Tom Landwehr, DNR commissioner. "We want committee members and the public to have a more structured and participative process to provide meaningful input, with a goal of reaching a shared understanding with the DNR about issues and potential solutions affecting the Mille Lacs Lake fishery."
Members will be appointed to serve terms of at least two years on the committee. Membership on the committee will include a diversity of angling interests; local business and tourism interests; tribal and academic representation; and local county officials. To improve openness and transparency of technical discussions, two committee members will also be asked to attend meetings of the state and tribal fisheries technical committee as observers.
The new committee will replace the Mille Lacs Fisheries Input Group, which was formed in 1997 and consisted of citizens and business owners from the Mille Lacs Lake area.
Information about the committee structure, functions, expectations of appointed members, and how to apply are available on the DNR website at www.mndnr.gov/millelacslake or by calling 651-259-5221.
People who want to apply have until Thursday, Sept. 24 to submit applications.
About Minnesota Department of Natural Resources:
The mission of the Minnesota Department of Natural Resources (MNDNR) is to work with citizens to conserve and manage the state's natural resources, to provide outdoor recreation opportunities, and to provide for commercial uses of natural resources in a way that creates a sustainable quality of life.
For more information, visit: www.dnr.state.mn.us.
The post Minnesota DNR Seeks Applications for Mille Lacs Fisheries Advisory Committee appeared first on AmmoLand.com.