Michigan DNRE Announces Furbearer Trapper Registration Hours
Video Add by AmmoLand Shooting Sports News and not MDNR.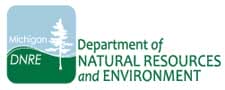 Michigan –-(Ammoland.com)- The Department of Natural Resources and Environment today announced the furbearer registration hours at DNRE Field Offices and Operations Service Centers statewide for the 2010-2011 season.
Anyone taking a bobcat, river otter, fisher or marten must bring the animal to a designated furbearer check station for examination. DNRE staff members collect biological data from the harvested animals, including sex, age and physical condition of the specimen. An official seal is then attached to each pelt to show it has been inspected.
"Registration for these furbearers is mandatory, as the information gathered helps us determine proposed bag limits and season structure for the future," said DNRE furbearer specialist Adam Bump. "Cooperation from trappers and hunters in this effort is appreciated."
DNRE offices with specially designated furbearer registration hours are as follows:
Wakefield: 10 a.m. to 2 p.m. (Central Time) on Nov. 29, Dec. 13, Dec. 20, Jan. 3, Jan 17, Jan. 31, Feb. 7, Feb. 21, March 7 and March 10
Stephenson: 4 to 6:30 p.m. (Central Time) on Dec. 16, Feb. 10, March 10 and May 4
The following DNRE offices are open for furbearer registration during regular business hours:
Please note, due to field staff limitations, all fur harvesters are encouraged to call ahead to ensure someone is available to assist with furbearer registration.
Gaylord, Bay City, Cadillac, Marquette, Baraga and Newberry Operations Service Centers (OSC)
Plainwell OSC until Dec. 17, and Southfield OSC until Jan. 7
Gwinn, Escanaba, Crystal Falls and Norway Field Offices
Fort Wilkins, Porcupine Mountains Wilderness and McLain State Parks
DNRE offices open for furbearer registration by appointment only are:
St. Charles, Cass City, Gladwin, Traverse City, Baldwin, Cusino, Naubinway Rose Lake, and Sault Ste. Marie Field Offices
Nayanquing Point Wildlife Area
Roscommon OSC
Plainwell OSC after Dec. 17, and Southfield OSC after Jan. 7.
Twin Lakes State Park
Non-DNRE locations open for furbearer registration include:
U.S. Forest Service Office in Manistique, by appointment only
Settler's Co-op in Bruce Crossing, seven days a week, 8 a.m. to 4 p.m.
Trappers and furbearer hunters are reminded that they must register their own take and cannot register for others. Complete details and instructions for furbearer registration can be found in the 2010 Michigan Hunting and Trapping Guide, which is available online at www.michigan.gov/hunting or at authorized license agents and DNRE Operations Service Centers.
For more information about furbearer registration, contact Bump at 517-373-1263, or call one of the DNRE offices listed above.
The Department of Natural Resources and Environment is committed to the conservation, protection, management, and accessible use and enjoyment of the state's environment, natural resources and related economic interests for current and future generations. Learn more at www.michigan.gov/dnre.
The post Michigan DNRE Announces Furbearer Trapper Registration Hours appeared first on AmmoLand.com.