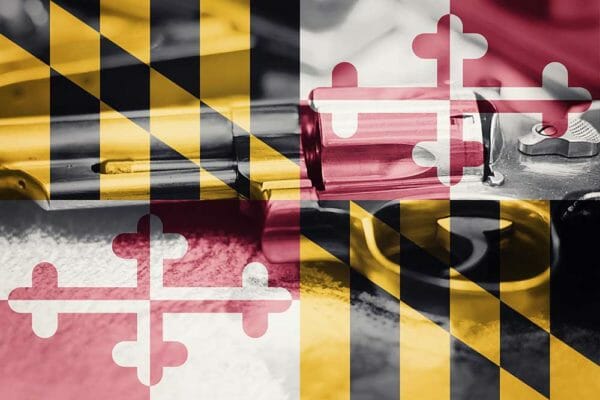 This week the Maryland Senate voted to pass their post-Bruen gun control bill, Senate Bill 1 ("SB 1").  The bill has been sent to the House for consideration.
SB 1 further restricts where someone can carry a firearm by arbitrarily and drastically expanding the number of places labeled as "sensitive places" where concealed carry is prohibited.  The bill's sponsors admitted SB 1 is a direct response to the Supreme Court Case NYSRPA v. Bruen.  This legislation is a "copy-cat" strategy, mimicking what New York and New Jersey did to lash out at the Supreme Court post-Bruen.
Hundreds of NRA members turned out last month to protest and testify against the original version of SB1.  That bill was so egregious even its anti-gun sponsor admitted it was unconstitutional.  However, the latest version still prevents carry in many public locations, and requires private property owners to allow carrying explicitly.
Anti-gun legislators are simply in denial that the U.S. Supreme Court affirmed the right to carry.  The court spoke resolutely and explicitly.  Proponents have consistently failed to explain how disarming law-abiding, trained, and licensed individuals will increase public safety from criminals who do not obey the law.
Your NRA-ILA is actively opposing Senate Bill 1 and other anti-gun bills currently being considered.  Please continue to follow these NRA-ILA alerts for the latest developments and updates.
---
About NRA-ILA:
Established in 1975, the Institute for Legislative Action (ILA) is the "lobbying" arm of the National Rifle Association of America. ILA is responsible for preserving the right of all law-abiding individuals in the legislative, political, and legal arenas, to purchase, possess, and use firearms for legitimate purposes as guaranteed by the Second Amendment to the U.S. Constitution. Visit: www.nra.org