DANVILLE, Ala. – -(Ammoland.com)-   ElimiShield HUNT announced today that it has signed a sponsorship deal with world-renowned archer Levi Morgan for its full line of ElimiShield scent-elimination products.
Morgan has become one of the most decorated archers of all time.
He is an 11-time world champion, 48-time national champion, 12-time winner of the ASA shooter of the year award, 3 Triple Crown titles and 10 World Records. Morgan's eternal love of bowhunting and archery competition can be followed as he and his world-champion archer wife Samantha share their experiences as hosts of "Bowlife," a popular show on the Sportsman Channel.
The show airs weekly on Tuesdays at 11:00 a.m., Wednesday at 8:30 p.m. and 11:30 p.m., and Fridays at 4:00 a.m. All times are EST.
Morgan has been an avid bowhunter since he was a child. Over the years, he has acquired hands-on knowledge of how to make a hunt successful, and scent control is a major factor in success.
"When you are hunting, details matter, and no detail matters more than human odor," said Morgan. "The ElimiShield CORE Body Foam is the first to market with a direct-to-skin scent-control product. Before we get dressed for a hunt, we use the CORE Body Foam from the tops of our heads to the tips of our toes and everything in between.

"It works," continued Morgan. "It really works. We've experienced the results for the past year, and I can say with confidence that it has really made a big difference in our hunts."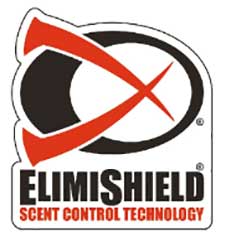 For the best results in the field, ElimiShield recommends using all four HUNT products in the three-step odor elimination system developed specifically for hunters. Step A is personal hygiene using CORE Body Foam as well as Hair & Body Wash. Step B is laundering hunting clothes with ElimiShield HUNT Laundry Detergent. Step C is using the Scent Elimination Spray on everything you take to the field.
ElimiShield Hunt produces a full line up of scent control products. Its flagship product, CORE Body Foam is the industry's first FDA-compliant direct-to-skin scent-control product. It kills human odor from eight to 24 hours, depending on the environment and body chemistry. ElimiShield Hunt products are distributed exclusively by Hunter Safety System. For more information and to order visit www.Elimishieldhunt.com.