Knife Law Preemption Bill Introduced in Utah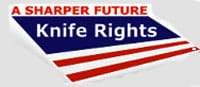 Gilbert, AZ –-(Ammoland.com)- Utah State Representative Ryan D. Wilcox has introduced a Knife Rights backed Knife Law Preemption bill in the Utah House of Representatives.
HB 271 prohibits a municipality, county, or local district from regulating the use of a knife unless specifically authorized. Read HB 271: http://bit.ly/f1GPNm
Rep. Wilcox's bill is modeled on Knife Rights' Knife Preemption Law passed in Arizona last year. Knife Rights, with support from Utah sportsmen's groups, local knife owners and other organizations is working hard to pass H.B. 271.
Without H.B. 271 law abiding knife owners in Utah could face a confusing patchwork of local knife laws and ordinances which could cause an otherwise law abiding knife owner to be in violation. While Utah currently has few knife ordinances, H.B. 271 is critical to keeping it that way.
Utah residents should call, write or email their State Representatives urging support for HB 271. You can find your Representatives here: www. le.utah.gov/GIS/findDistrict.jsp
About:
Knife Rights has quickly grown to become America's largest grassroots knife owners organization. Invest in a Sharper Future. Become a Knife Rights member and make a contribution to support the fight for your knife rights. Visit www.kniferights.org
The post Knife Law Preemption Bill Introduced in Utah appeared first on AmmoLand.com.