Hugo, MN –-(Ammoland.com)- JP Enterprises is set to debut their new modular AR trigger, the JPFC-M, at SHOT Show 2018. This module brings the signature crisp break and clean reset of a JP trigger to a drop-in, modular design that doesn't just replicate but innovates.
Beyond combining the quality of a JP trigger with unmatched ease of installation, the new JPFC-M incorporates an interchangeable shoe feature for user customization. The core module can be easily reconfigured with one of three different shoe designs: curved, flat and roller. Shooters of any discipline or application will find an option to suit their purpose and preference.
Preassembled and hand-tuned in a stainless steel housing, the JPFC-M features wire-cut components for a super-precise relationship requiring no user adjustment. Installation of the module is nothing more than inserting the trigger pins and tightening down two screws to secure the module in place.
The JPFC-M comes packaged with the user's choice of shoe style and color for the curved or flat shoes, each available in black, silver, red or blue. Also included are JP's signature Anti-Walk Pins and an ambidextrous safety selector with levers color-matched to the trigger. Two alternate rate hammer springs allow for user customization of trigger pull.
The originator of the precision aftermarket AR trigger, JP Enterprises launched their first AR upgrade trigger design over 25 years ago. This was followed by one of the pioneering modular triggers, the original JPFC-M, which debuted all the way back in 2004.
"The modular trigger was a concept we really believed in," says JP founder John Paul. "But while we appreciated and stood by those original designs, we always felt the 'one-size-fits-all' module came with a sacrifice in quality. I wasn't willing to bring a module back to market until we had a design that could stand toe-to-toe with our shop-installed triggers. I'm glad that day has finally arrived."
The JPFC-M will be available for preview at the JP Enterprises 2018 SHOT Show booth (#8511) with more media and information to follow. Product will be available for purchase Q2 2018.
About JP Enterprises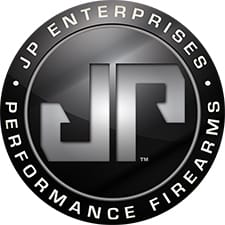 The product of company founder, John Paul's 40+ years of recreational and professional shooting experience, JP Enterprises is a designer and manufacturer of premium AR rifles and innovative components for duty, competition and recreational use. JP designs are influenced by cooperation with professional shooters in most every firearm-related field as well as by hundreds of hours spent each year by JP engineers and employees in rigorous, top-level competitions around the country. Innovating and refining to meet these practical demands has made JP rifles the benchmark of quality AR engineering and performance.
For more information on JP Enterprises, visit their website at www.jprifles.com and keep up to date on the newest JP developments by following JPRifles on Facebook, Twitter, YouTube and Instagram.