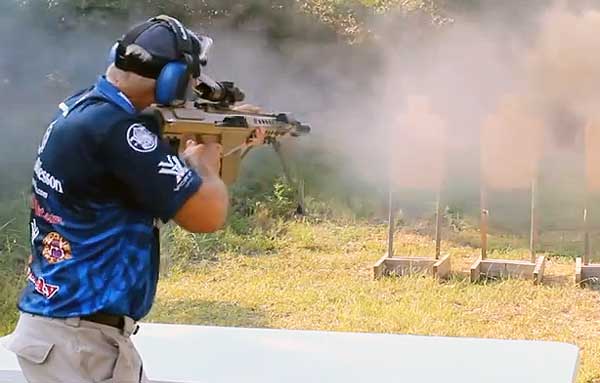 Princeton, Louisiana –-(Ammoland.com)- Check out Jerry doing a record 6 shots in under 1 second with the Barrett M107 50 caliber rifle!
Be sure to share & like guys! The moment we have all been waiting months for is finally here! And this is only the beginning.
Our HOUR LONG review and Shoot Fast episode of the Barrett M107 will be out later this week.
We're going to be doing some things never seen before!
We'll have armor piercing incendiary tracer ammo and a whole lot of exploding targets! Stay tuned!
About Jerry Miculek
Jerry's accomplishments during his thirty year shooting career include fifty-two National titles and forty-five World titles. Jerry holds six Revolver Speed Shooting World Records and won the International Revolver Championship an amazing twenty years in a row! Jerry is also one of the top Multi-Gun competitors in the world, demonstrating equal prowess with pistols, rifles and shotguns. Jerry Miculek is arguably, the best all around shooter on the planet! Visit :
http://miculek.com/
The post Jerry Miculek 50Cal Speed Shooting Record appeared first on AmmoLand.com.