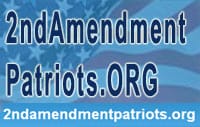 Indiana –-(Ammoland.com)- We're coming up on 17 years from when we started the 2nd Amendment Patriots group and we have accomplished a lot of goals for gun rights and gun owners.
I think if I were to list all of the work and achievements and travel that have been conducted over the past 16 plus years it would impressive.
All of the gun laws that were changed locally and statewide through the efforts of this group, the Appleseed program that we were involved in, and I think here in Indiana we still hold the largest single Appleseed shoot in the history of that program is something worth remembering. Also the many public events such as the ones where we honored our local war memorials by placing flowers on them and having media coverage along with the celebrations of Bill of Rights Day, some of which were pretty elaborate productions are something that this group can be proud of.
For Margie and me the Second Amendment has been a very important piece of our constitution. Back in January of 1999 that was the target of attack by government and media and it still is to some degree.
But we now are facing another sinister unwarranted attack that is even dearer to our hearts and that is the insidious suffocation of our freedom of speech, religious beliefs and practice.
As important as our gun rights are to us and most of you know how dedicated Margie and I are to that, the issue of people's rights to practice their religious faith without persecution is paramount to us.
This threat is inimical and some may not see the destruction it poses to many values held deeply by many of the citizens of this country. The successful methods used to accomplish this corrosive objective is diversion, distraction, distortion and the art of misleading in order to program the way people formulate a thought.
We're told it's a changing world and that it is. Here in Indiana as I've said so many times, things are changing, too. With all the shuffling going on in the U.S. House and Senate races in Indiana there are now several state legislators filing to run for those vacant seats and also some of our best state legislators are not going to seek reelection for their current state seats.
Our next Patriot meeting will be July 25 2015. We are going to be rolling up our sleeves to do some hands on work. We need lots of folks to attend. We're gearing up for this next session and hope that you will please take time to join us in preparing for what may be waiting for all of us in the coming months. This call goes out to even those who haven't attended a meeting in years. Your world is changing too in case you haven't noticed
Betty Polk has asked for those of you that are going on the bus trip in November to bring you $12.00.for the ride. Thanks
Jim and Margie
2nd Amendment Patriots
STAY UNITED
www.2ndamendmentpatriots.org
About:
The Second Amendment Patriots are a local group of Indiana citizens dedicated to preserving the rights, freedoms, and civil liberties of every American by educating the American public of the founding and history of this country and its founding fathers by explaining the role, functions and purpose of the U.S. Government; and by teaching the need and importance of an armed American public, in order to allow for a more prosperous and respectful country consisting of American citizens with a pledge of allegiance to their country and who will at the same time, voice their demand to take back the present overwhelming power of the U.S. Government and deliver it into the hands of the people to which it belongs. Visit: www.2ndamendmentpatriots.org
The post Indiana 2nd Amendment Patriots, Going On 17 Years appeared first on AmmoLand.com.