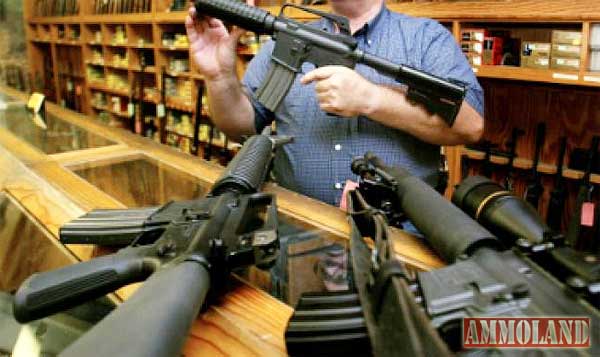 U.S.A. –-(Ammoland.com)- Getting an FFL or hiring new employees requires a deep understanding of the regulations that govern your business. Furthermore, operationalizing those regulations into your retail or manufacturing business is critical to remaining efficient and compliant.
So, you might ask, how can I quickly get my employees up to speed on ATF, NFA, Import, and Export regulations?
The answer is the 2018 Firearms Industry Compliance Conference and more specifically, a pre-conference session that is designed with your new employees or small business in mind.
FFL startup or new employee? 2.5 Hour Immersion in Firearms Compliance
We'll walk you through practical, day-to-day applications of the Gun Control Act of 1968 and the National Firearms Act of 1934 and required forms such as the ATF Form 4473, Multiple Sales Form, NFA Transfer Forms 3, 4, 5 and 9 and much more. Additionally, we will touch on the most recent ATF Rulings, State regulations and simple business processes that you can use to run your business.
It may feel overwhelming, but don't panic. Let us help you understand how each piece fits into your business and identify key best practices that can positively impact your new FFL. Our goal is to provide you with the knowledge and confidence you need to operate a best in class operationally compliant firearm business that will allow you to focus on your business' growth and profitability.
Want More?
If you need a deeper dive into key ATF forms such as the 4473 and 3310.4 or a better understanding what is and how to identify straw purchase, then join us for our Retail Mini Sessions on Thursday May 17th.
Retail Mini Sessions: ATF Form 4437, ATF Form 3310.4 and How to Address Straw Purchases
Retailers – did you know there are over 60 possible errors that can be made on ATF F 4473 that can result in a violation during an ATF inspection? If you complete just five ATF F 4473's a day, in a single year that would equal more than 78,000 potential violations.
If you transfer two or more handguns to the same individual within 5 business days, you are required to complete and submit ATF Form 3310.4. How this form is completed and when it is submitted to ATF and local law enforcement is regulated and not doing so properly or timely consistently lands in the Top 10 Violations cited by ATF year after year.
Identifying potential straw purchases can be challenging and understanding what is and is not a straw purchase is critically important to understanding when it may be happening in your store. Can a customer buy a firearm as a gift? Can I buy a firearm for my brother who lives out of state? The scenarios are endless and having a solid understanding of what constitutes a straw purchase is critical to your business' ability to identify and stop them before they happen.
Join our industry and ATF experts for three 30-minute mini-sessions focused on helping you better understand ATF forms 4473 and 3310.4 and better identify potential straw purchases.
Register today!
About the Firearms Industry Compliance Conference Orchid Advisors and the National Shooting Sports Foundation bring you the 5th Annual Firearms Industry Compliance Conference. Discounted access is available for NSSF members. Due to the limited seating capacity, registration is on a first come, first serve basis. Register today!
Limited sponsorship levels are available. Please contact Chris Tatulli, NSSF Director, Exhibit and Sponsorship Sales, at ctatulli@nssf.org or (203) 426-1320 ext. 214 for more information.
Call for Speakers Now Open! If you or your organization has a program, process or system that you believe is 'best in class', then the industry wants to hear from you. Please contact Travis Glover, Executive Director, Orchid Advisors at tglover@orchidadvisors.com for more information.
---
About Orchid Advisors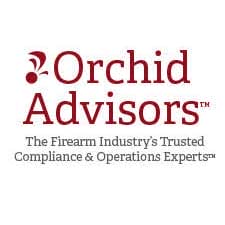 Orchid Advisors provides ATF and ITAR compliance services to manufacturing, distribution and retail FFLs. The firm offers FFL and Export licensing, deep record inspections, e4473 / NFA eForms and Electronic Bound Book software. In conjunction with NSSF, Orchid Advisors hosts the Firearm Industry Compliance Conference and operates the largest online ATF and ITAR compliance training platform available. Orchid Advisors' unique staff of former firearm industry attorneys, former ATF, compliance professionals, and software executives are passionate about eliminating FFL compliance. We are the only compliance firm to work alongside all four industry associations including NSSF, NASGW, ASA and the NRA Business Alliance. Visit orchidadvisors.com or the firm's software company, fflbizhub.com, today.
About NSSF
The National Shooting Sports Foundation is the trade association for the firearms, ammunition, hunting and shooting sports industry. Its mission is to promote, protect and preserve hunting and the shooting sports. Formed in 1961, NSSF has a membership of more than 10,000 manufacturers, distributors, firearms retailers, shooting ranges, sportsmen's organizations and publishers.