Illinois Attorney General Lisa Madigan Wants To Give Your Firearms Id Card Information FOID To The Press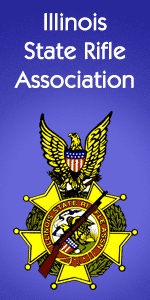 Illinois –-(Ammoland.com)- Illinois Attorney General Lisa Madigan, in response to a Freedom of Information Act request from the Associated Press, is ordering the Illinois State Police to release the names of FOID holders to the press.
If you have not already heard this news, let that sink in for a few seconds. This is information that the Illinois State Police have held in confidence for over 40 years.
This would mean the release of your name, as a FOID holder. If you have a unique name, and an anti-gun employer, your job will be at risk.
Perhaps you are a collector, will you be targeted for your firearms collection? Will violent criminals be able to determine which households don't have firearms for protection?
Lisa Madigan is no friend to firearms owners, she thinks that you need to have your name published to punish you for being a law-abiding gun owner.
There is pending legislation in the Illinois House and the Illinois Senate that would forever keep your FOID information private.
WHAT YOU MUST DO TO PREVENT THE RELEASE OF YOUR FOID INFORMATION:
Call your state representative starting as soon as your receive this alert and urge him or her to support and co-sponsor House Bill 7 – FOID Holder Privacy. Remember that you will likely be talking your representative's secretary, they are there doing a job that can be challenging at times: please be kind and direct. If you do now know who your state representative is, go to the following web site and follow the directions for looking up your legislators: Illinois State Board of Elections. If you know who your State Representative is, you can look up the phone numbers of their Springfield and district offices right from the ISRA's legislative page.
Then call your state senator and urge him or her to support and co-sponsor Senate Bill 27 – FOID Holder Privacy. Again, you will likely be talking the secretary. Find your State Senator at: Illinois State Board of Elections. If you know who your State Senator is, the ISRA has a page where you can look up their phone number.
Pass the link to this article on to all your friends and family, ask them to make calls as well.
Please post this article to any and all blogs and bulletin boards to which you may belong.
About:
The ISRA is the state's leading advocate of safe, lawful and responsible firearms ownership. Since 1903, the ISRA has represented the interests of over 1.5 million law-abiding Illinois firearm owners Visit: www.isra.org
The post Illinois Attorney General Wants To Expose Your Firearms ID Card Information appeared first on AmmoLand.com.