Hunters' Rights Special Session at NRA Annual Meetings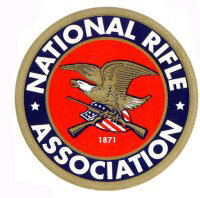 FAIRFAX, Va. –-(Ammoland.com)- A Special Session devoted to hunters' rights issues will be held at 2 p.m. Saturday, April 30, 2011, at the NRA's 140th Annual Meetings in Pittsburgh, Pa.
Threats to hunter's rights are escalating—and diversifying.
This session will bring you up to date on the most serious threats to hunters' rights and NRA's actions to protect them.
Whether the challenge is an attempt to ban hunting ammunition, difficulty accessing public hunting land, a shooting range in jeopardy, or anti-hunters' legal maneuvering, NRA is at work on every front to ensure your continued right to hunt.
The session will present five key NRA staffers who fight daily for hunters' rights. Moderated by J.R. Robbins, Managing Editor of www.nrahuntersrights.org, the session speakers will include:
Kayne Robinson, Executive Director, NRA General Operations
Susan Recce, Director, Conservation, Wildlife and Natural Resources, NRA-ILA
Darren La Sorte, Manager, Hunting Policy, NRA-ILA
John Joines, Range Services Specialist
Bob Davis, Manager, Hunter Services
Commenting on the ways hunting is being attacked, Kayne Robinson, former NRA President, now Executive Director of NRA General Operations, said, "Shrinking lands, dwindling numbers of hunters and other factors are combining to threaten our hunting heritage. Stifling regulations are overly complex and too often have nothing to do with game management.

Anti-hunting groups with well-financed coffers and celebrity spokespersons have the media on their side. The average hunter has trouble finding a place to hunt or even a range to sight-in. Only NRA has the power to protect the rights of the hunter from these threats and stop the downward spiral in hunter numbers."
Session: What NRA Does for Hunters Time: 2 p.m. Date: Saturday, April 30, 2011 Location: David L. Lawrence Convention Center (Room TBD)
About:
Established in 1871, the National Rifle Association is America's oldest civil rights and sportsmen's group. Four million members strong, NRA continues its mission to uphold Second Amendment rights and to advocate enforcement of existing laws against violent offenders to reduce crime. The Association remains the nation's leader in firearm education and training for law-abiding gun owners, law enforcement and the military. Visit: www.nra.org
The post Hunters' Rights Special Session at NRA Annual Meetings appeared first on AmmoLand.com.