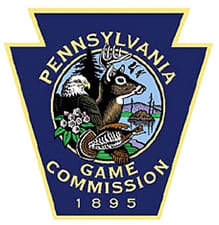 Pennsylvania -(Ammoland.com)- Migratory game bird hunters are encouraged to report banded ducks, geese, doves and woodcock they harvest online at www.reportband.gov, or by using the toll-free number (1-800-327-BAND).
Online reporting is recommended because it provides better data quality and lowers costs. Hunters will be requested to provide information on where, when and what species of migratory birds were taken, in addition to the band number. This information is crucial to the successful management of migratory birds.
Kevin Jacobs, Game Commission waterfowl biologist, also stressed that reporting leg-bands helps the Game Commission and the U.S. Fish and Wildlife Service learn more about migratory bird movements, and survival and harvest rates, which are critical to population management and setting of hunting regulations. Each year, nearly 380,000 ducks and geese and 30,000 mourning doves are banded across the United States and Canada. Last year, over 10,000 migratory game birds, including more than 9,000 waterfowl, were banded in Pennsylvania.
"Pennsylvania continues to monitor migratory game bird populations in cooperation with other wildlife management agencies across North America," Jacobs explained. "Information provided by hunters is essential to manage migratory game bird populations and support hunting opportunities through time," Jacobs said.

"By reporting the recovery of a leg-band, hunters not only assist in managing the resource, but also have an opportunity to learn interesting facts about the bird they harvested."
Jacobs noted that online and toll-free reporting systems have produced big dividends. Under the old reporting system, utilized until the mid-1990s, only about one-third of recovered banded birds were reported by hunters. Now, with the option of using online or toll-free methods, band reporting rates have improved to more than 70 percent. This has improved greatly migratory bird management while reducing monitoring costs.
The post Hunters Encouraged to Report Banded Birds in Pennsylvania appeared first on AmmoLand.com.