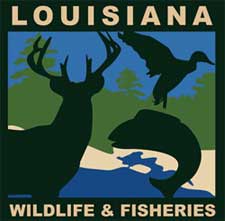 Louisiana -(Ammoland.com)- Louisiana Department of Wildlife and Fisheries Enforcement Division agents cited a Homer man on Aug. 12 for alleged deer hunting violations in Claiborne Parish.
Agents cited Canyon Roberson, 19, of Homer, for taking deer during a closed season, taking deer during illegal hours, discharging a firearm from a public road, and expired driver's license.
Agents received a complaint from the Claiborne Parish Sheriff's Office about a man shooting from Highway 2 near Homer. Agents stopped a vehicle that matched the description around 9:30 p.m. and discovered Roberson to be in possession of a freshly killed doe deer.
Taking deer during a closed season and taking deer during illegal hours brings a $900 to $950 fine and up to 120 days in jail. Discharging a firearm from a public road brings a $100 to $350 fine and up to 60 days in jail. Driving with an expired license will have any fines assigned by the parish if found guilty.
Roberson may also be responsible for a civil restitution amount of $1,624 for the illegally taken deer.
Agents participating in the case are Lt. Kenneth Balkom, Sgt. Mike Kelley, and Senior Agents Bryant Coburn and Jared McIver
For more information, contact Adam Einck at 225-765-2465 or aeinck@wlf.la.gov.
The post Homer, Louisiana Man Cited for Deer Hunting Out of Season appeared first on AmmoLand.com.