GUNUP.com Launches As the Future of Guns Online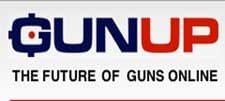 SEATTLE, WA –-(Ammoland.com)- GunUp, Inc., the authoritative community for gun enthusiasts to share, discuss, review and compare guns and accessories with confidence, proudly announces the launch of the GunUp website.
The new website provides new and experienced gun owners access to the latest data for guns in current production anywhere on the web utilizing GunUp's advanced research tools, as in the GunUp GunFinder. GUestimate, a real-time pricing tool, allows users to have a better idea of a firearm's present worth.
"We came up with the idea for the startup while conducting research for a personal firearm purchase. After much frustration, gnashing of teeth, scores of Google searches and hundreds of clicks later, I realized there needs to be a better way to do this," Dan Hall, CEO and creator of GunUp.com.

"GunUp's goal is to become your one-stop resource for everything gun related, from what it is, to where to get it, and how much you are going to have to spend; plus all the added features and information we are adding to make your visit as rewarding as possible."
GunUp.com will feature key products from firearms manufacturers with detailed product pages and reviews. Articles from well-known writers and subject matter experts, as well as the hottest bloggers will also be posted on the site. GunUp.com is integrated with Facebook and Twitter for on demand information on anything firearms or firearms accessories.
About GunUp, Inc.
GunUp, Inc., located in Seattle, Washington, was founded in 2010 by Dan Hall, a combat veteran and firearms enthusiast. Working with a team of like-minded, Internet savvy technicians and programmers, they created the only online firearms community where new and experienced gun owners can access current product information and access subject matter experts in the firearms industry. www.gunup.com
The post GUNUP.com Launches As the Future of Guns Online appeared first on AmmoLand.com.