GunUp.com Chooses Laura Burgess Marketing
As PR Partner in Launching the Definitive Online Firearms Community.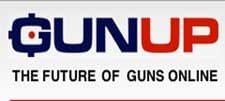 SEATTLE, WA –-(Ammoland.com)- GunUp, Inc., the authoritative community for gun enthusiasts to share, discuss, review and compare guns and accessories with confidence, is partnering with Laura Burgess Marketing (LBM),a New Bern, North Carolina, Public Relations and Marketing firm.
GunUp.com is an Internet community for new and experienced gun owners using the latest in web technology to bring a feature rich experience alive to members with in-depth product specifications, reviews, articles by leading industry writers, blogger content and more.
"We are very excited at LBM to be working with Dan Hall and his team on this Internet firearms community," Laura Burgess, President of LBM stated. "Dan brings his years of experience as a firearms enthusiast and his military background, coupled with his expertise in web-based technologies, to give gun owners a total experience currently not found on the Internet."
"GunUp, Inc. identified LBM as one of the industry leaders who could help us navigate within the firearms and accessory industry to bring best-in-class information and products to the forefront," Dan Hall, CEO of GunUp, Inc. added.

"We are looking forward to working together to develop a one-stop, web-based experience for gun owners and individuals that love the shooting sports."
GunUp.com will feature key products from firearms manufacturers with detailed product pages and reviews. Articles from well-known writers and subject matter experts, as well as the hottest bloggers will also be posted on the site. GunUp.com will be integrated with Facebook and Twitter for on demand information on anything firearms or firearms accessories.
About GunUp, Inc.:
GunUp, Inc., located in Seattle, Washington, was founded in 2010 by Dan Hall, a combat veteran and firearms enthusiast. Working with a team of like-minded, Internet savvy technicians and programmers, they created the only online firearms community where new and experienced gun owners can access current product information and access subject matter experts in the firearms industry. www.gunup.com
About Laura Burgess Marketing:
Laura Burgess Marketing provides public relations and marketing communications to companies within the law enforcement, tactical, military, shooting sports, home building, boating and recreational fishing markets. An industry veteran, with over 19 years of experience, Laura Burgess Marketing current client list includes; BLACKHAWK! Products Group, SIG SAUER, Revision Eyewear Ltd., KodaBow Inc., International Training, Inc., American Technologies Network Corp., Sentry Solutions, LLC, Visible Assets, ISSC-Austria, USA-Spirit and MasterPiece Arms. www.lauraburgess.com
The post GunUp.com Chooses Laura Burgess Marketing appeared first on AmmoLand.com.