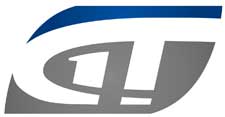 Mandeville, LA -(AmmoLand.com)- It's gun values, gun rights as a foster parent, and more, this week on Tom Gresham's GUNTALK Radio, the original nationally-syndicated radio talk show about guns and the shooting sports.
A GUNTALK favorite, Steve Fjestad of the Blue Book of Gun Values, returns this Sunday with answers on how to determine a gun's worth, and more. He might even have time to answer a few on-air gun value questions, so be ready to call the show! Visit Blue Book of Gun Values website, http://bluebookofgunvalues.com/, to search for the guns in your collection, sign up for a monthly subscription for monthly access, and more.
Truth Squad Member Stephen Pursley wrote Tom last week about a situation he's discovered as a foster parent in his state – a form stuck in a packet, asking the signee to follow a slew of rules, including no loaded firearms around foster children. Pursley contacted the agency to see what could be done, and if this form was legal at all. It's a serious issue that has affected many foster parents for years, including earlier this year when a Las Vegas couple lost their kids after the dad grabbed his gun to protect his family, http://www.guns.com/2015/09/01/foster-parents-lose-kids-over-legally-owned-firearm/, and another Nevada couple who fought to become foster parents even though they both had CC permits, http://www.foxnews.com/us/2015/03/08/couple-denied-role-as-foster-parents-over-permits-to-carry-guns/. Find out what's happened since Pursley began looking into this matter this Sunday, when he talks with Tom.
Enter to win with Alien Gear Holsters and GUNTALK at http://www.guntalk.com/win! Four Grand Prize winners will receive the holster of their choice from Alien Gear Holsters.
The giveaway runs through Friday, September 25th. Find out more at http://aliengearholsters.com/.
About Tom Gresham's GUNTALK Radio:
In its 21st year of national syndication, Tom Gresham's GUNTALK radio show airs live on Sundays from 2PM-5PM Eastern, and runs on more than 200 stations every week. Listen live on a radio station near you (http://guntalk.com/site39.php) or via live streaming from one of the stations here: http://guntalk.com/site38.php. All GUNTALK shows can also be downloaded as podcasts at http://www.guntalk.libsyn.com, Apple iTunes, and i-Heart radio, or through one of the available Apps: GunDealio for iPhone, GunDealio for Android, Gun Talk App on Stitcher, the Gun Talk iPhone App, and the Gun Talk App for Android on Amazon. GUNTALK can also be heard on YouTube, at http://bit.ly/144G3OU. More information is available at http://www.guntalk.com.
("GUNTALK" is a registered trademark.)
The post Gun Rights for Foster Parents – This Week on GUNTALK Radio appeared first on AmmoLand.com.