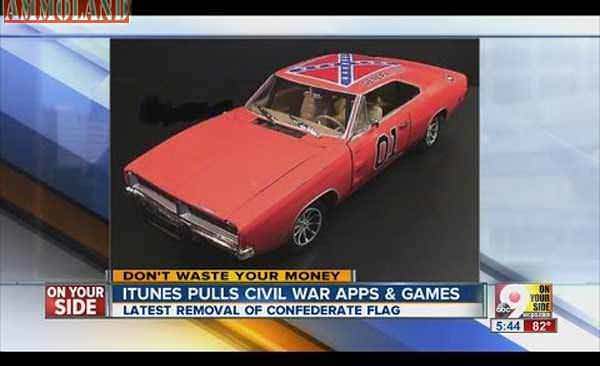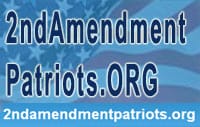 Indiana –-(Ammoland.com)- Each Amendment Patriots meeting and we'll be covering some ground on recent developments in our world in these past few weeks.
I'll just make an observation in this letter of one incident. In the wake of the terrible shooting in South Carolina it was note worthy again to witness a nation that claims to be intellectual to hear some in the mix zero in on the inanimate objects such as guns and flags.
At Ft. Hood Texas in 2009 when 13 soldiers were killed and 31 wounded when they were gunned down by an army Major and psychiatrist, I don't recall any discussion about gun control.
What's even more confounding in the South Carolina tragedy is the shark attack on a flag.
How so many can be redirected to chase down a road that leads to nowhere is incredible instead of the individual who committed the act.
The other confounding aspect is how fast big box stores and other retailers broke the sound barrier removing a particular flag and other age old symbols from their inventory (last week Gettysburg removed Confederate flag items from there gift shop.).
That is the part that makes me wonder how fast a major worldwide chain store would react to remove ammo and firearms from their stores if the public and politicians rattle their swords to do so.
For all you gun owners who pass by your local gun shop on the way to get your supplies from the mega stores you might want to run that question through your gourd.
Jim and Margie
2nd Amendment Patriots
STAY UNITED
www.2ndamendmentpatriots.org
About:
The Second Amendment Patriots are a local group of Indiana citizens dedicated to preserving the rights, freedoms, and civil liberties of every American by educating the American public of the founding and history of this country and its founding fathers by explaining the role, functions and purpose of the U.S. Government; and by teaching the need and importance of an armed American public, in order to allow for a more prosperous and respectful country consisting of American citizens with a pledge of allegiance to their country and who will at the same time, voice their demand to take back the present overwhelming power of the U.S. Government and deliver it into the hands of the people to which it belongs. Visit: www.2ndamendmentpatriots.org
The post Gun Control, Big Box Stores & National History, The Dots Don't Connect appeared first on AmmoLand.com.