New Jersey – -(AmmoLand.com)- Governor Phil Murphy released a budget proposal including another attempt to massively increase fees for gun permits, and to impose excise taxes of $1.4 million and $3.2 million respectively on firearms and ammunition sales.
A similar draconian increase in firearms permit fees was proposed by Governor Murphy last year but was not accepted by the legislature. Only time will tell whether that outcome will be repeated in 2019. Association of New Jersey Rifle & Pistol Clubs is closely monitoring the budget process as it unfolds and is prepared to take legal action to protect gun owners if necessary.
Said ANJRPC Executive Director Scott Bach: "Governor Murphy's outrageous new proposal punishes law-abiding gun owners for the acts of criminals and madmen, chills the exercise of Second Amendment rights, and unfairly discriminates against lower-income populations. If the legislature doesn't reject this proposal again, as it did last year, we are prepared to take legal action."
Please watch for further updates on this developing situation.
Please forward this article to every gun owner you know, and if you don't already receive alerts from Association of New Jersey Rifle & Pistol Clubs, please subscribe to our free email alerts for the latest Second Amendment breaking news and action alerts.
---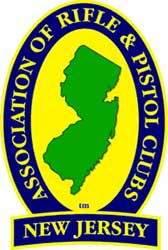 About Association of New Jersey Rifle & Pistol Clubs:
The Association of New Jersey Rifle & Pistol Clubs is the official New Jersey affiliate of the NRA, and is New Jersey's oldest, largest, and most effective Second Amendment advocacy organization. www.anjrpc.org