Governor Christie Commutes Aitken Prison Sentence
Please call or email Governor Christie to thank him!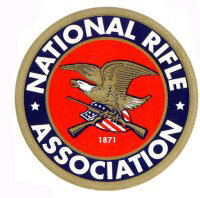 Trenton, NJ –-(Ammoland.com)- Governor Chris Christie (R-NJ) has commuted the prison sentence of 27-year-old CEO Brian Aitken from 7 years to time served for the "crime" of properly transporting two legally-owned, unloaded, cased handguns in his car trunk while moving to a new home.
Brian Aitken's story has recently made national news. He returned to New Jersey in 2009 after residing in Colorado, and was in the process of moving from one residence in New Jersey to another, with handguns he had legally purchased in Colorado, when he was stopped and his car searched by police. The handguns were unloaded and contained in a locked box inside a duffel bag in the trunk, in compliance with New Jersey law.
Aitken was nevertheless arrested and prosecuted under New Jersey gun laws, for "unlawful possession" of the handguns. In New Jersey, it is generally illegal to possess a handgun without a permit to carry, but there are a handful of narrow exceptions to the requirement, and one of them explicitly allows transportation of an unloaded and cased firearm "between one place of business or residence and another when moving."
Aitken refused to accept a plea bargain because he believed he had done nothing wrong and would be vindicated by the jury, but inexplicably, the judge repeatedly refused to allow the jury to consider the exceptions or the evidence that Aitken was moving after repeated requests by counsel and the jury itself – a fundamental denial of due process.
Lacking that information, the jury had no choice but to convict Aitken and his 7-year prison sentence was presumptively imposed under a law rushed through by former Governor Corzine in 2008.
Fittingly, the judge in this case was not reappointed to the bench by Governor Christie for other reasons – a determination made prior to the Aitken conviction.
Please immediately contact Governor Christie to thank him for commuting Brian Aitken's sentence and undoing this travesty of justice!
Call 609-292-6000 or follow this link to email Governor Christie: http://www.state.nj.us/governor/contact/. Mail can be sent to P.O. Box 001, Trenton, N.J. 08625
About:
Established in 1871, the National Rifle Association is America's oldest civil rights and sportsmen's group. Four million members strong, NRA continues its mission to uphold Second Amendment rights and to advocate enforcement of existing laws against violent offenders to reduce crime. The Association remains the nation's leader in firearm education and training for law-abiding gun owners, law enforcement and the military. Visit: www.nra.org
The post Governor Christie Commutes Aitken Prison Sentence appeared first on AmmoLand.com.