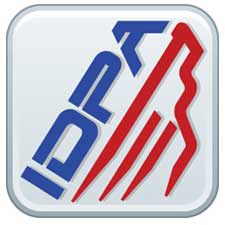 BERRYVILLE, Ark. –-(Ammoland.com)-  GLOCK, the nation's leading pistol provider to American law enforcement agencies and maker of some of the most popular pistols used in the shooting sports, is back as a major sponsor of the International Defensive Pistol Association's (IDPA) 2013 IDPA U.S. National Championship.
This year's championship takes place September 19 thru 21 on the ranges of the U.S. Shooting Academy in Tulsa, Oklahoma, and officials expect to draw over 300 of the sport's top competitors.
"GLOCK remains one of the most popular pistols among IDPA members, both for competition and for concealed carry," said Joyce Wilson, executive director of IDPA. "We're very pleased to once again welcome GLOCK as a major sponsor and one of the companies whose generosity is helping to make the 2013 U.S. National Championship one of the best."
"IDPA has provided a sport that tests shooter capabilities and familiarity with their pistol. It takes a personal commitment and a whole lot of practice to get a shooter to the point where they can master these real-life scenarios," stated GLOCK VP of Sales and Marketing, Josh Dorsey.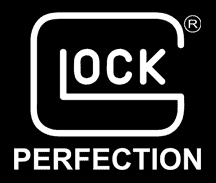 In addition to GLOCK, the 2013 IDPA U.S. National Championship is supported by a who's who of firearms and shooting sports industry leaders, including the National Shooting Sports Foundation, Brownells, Comp-Tac Victory Gear, Harris Publications, Nighthawk Custom, Ruger, Safariland, Smith & Wesson, Taurus, White Hat Holsters and Wilson Combat.
For more information on IDPA, the 2013 IDPA U.S. National Championship, or to join the more than 22,000 members competing each week all across America, visit www.IDPA.com.
You can further connect with the IDPA community through IDPA's social media, such as @OfficialIDPA on Twitter and ShootIDPA on Facebook, Instagram, Pinterest and Tumblr, or check for regular news and updates on the organization's DOWN ZERO Blog.
About GLOCK, Inc.
The GLOCK GROUP is a leading global manufacturer of pistols and accessories. GLOCK's superior engineering has produced a pistol with only 34 parts and a rugged polymer-frame, providing industry-leading reliability shot after shot. GLOCK is renowned for its pistols which are safe, featuring three safeties; simple, offering a low number of components to provide reliability; and fast, with no encumbering parts to slow the speed to fire. This combination makes GLOCK pistols the first choice among consumers and law enforcement, with approximately 65 percent of agencies within the United States choosing to carry GLOCK. Austrian-engineered, the group has manufacturing facilities in the United States and Austria. Based in Smyrna, Ga., GLOCK, Inc. is an advocate for our nation's law enforcement and military personnel, as well as all citizens' Second Amendment right to bear arms. For more information, please visit http://us.glock.com.
The post GLOCK Returns As Major Sponsor Of IDPA's U.S. National Championship appeared first on AmmoLand.com.