Glock, GPI Custom Gunworks & Rescomp-CR Speed Sponsor USPSA Area 6 Regional Shoot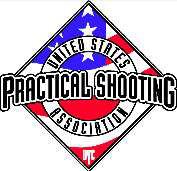 SEDRO-WOOLLEY, Wash. –-(Ammoland.com)- The U.S. Practical Shooting Association (USPSA) announced that Glock, GPI Custom Gunworks and Rescomp/CR Speed have signed on as stage sponsors for the 2011 USPSA Area 6 Regional Handgun Championship.
The Area 6 Regional Handgun Championship is the first of eight regional competitions on the USPSA calendar and will be held April 15-17 at the Universal Shooting Academy in Frostproof, Fla.
The match is one of the most popular among USPSA members and has already drawn 315 shooters representing 25 states, including Alabama, Florida, Georgia, Mississippi, North Carolina, South Carolina and Tennessee, the states that make up the Area 6 region, Puerto Rico, Canada, Jamaica, Ecuador, Venezuela, and Brazil. Match officials expect upwards of 380 competitors to participate in the match.
"The Area 6 Championship is the kick-off of the USPSA regional championship season and a hit with top shooters in the Southeast region, as well as around the country. Thanks to the continued strong support of our sponsors, this year's championship is shaping up to be another premier match," said Linda Chico, the USPSA Area 6 director.
Besides Glock, GPI Custom Gunworks and Rescomp/CR Speed, TechWear USA and Otis Technology are also helping to sponsor the match. Additional sponsors are expected to be announced shortly.
Slots are still available for the match and those interested in entering can visit www.USPSA6.org to find match information or to download the match registration form.
Want to learn more about practical shooting, or join the 19,000+ members of USPSA in the most dynamic and fast-paced shooting sport around? Then visit www.USPSA.org, follow @USPSA_Shooting on Twitter, like USPSA on Facebook (www.facebook.com/USPracticalShootingAssn) or read the Practical Shooting blog at practicalshooting.posterous.com.
About:
USPSA is a non-profit membership association. Most of the more than 19,000 individual members belong to and regularly compete at one of the nearly 375 affiliated clubs and sections (groups of clubs banded together for mutual benefit) located across the United States. USPSA is affiliated with the International Practical Shooting Confederation (I.P.S.C.), which is comprised of approximately 67 nations. USPSA is the American region of IPSC. Visit: www.uspsa.org
The post Glock, GPI Custom Gunworks & Rescomp-CR Speed Sponsor USPSA Area 6 Regional Shoot appeared first on AmmoLand.com.