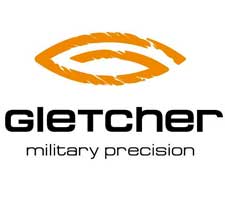 NEW YORK -(Ammoland.com)- Gletcher, a brand that specializes in the production and design of pneumatic replica firearms, will be participating in the annual Black Friday event.
Customers can take advantage of the huge discounts Gletcher has to offer, right from the comfort of their own home.
Starting this week, Gletcher will be offering exclusive Black Friday discounts. Customers can take 25 percent off every single item available on the website and receive free shipping.
These steep discounts will only be available during the Black Friday event starting today until November 30th, 2016.
This is a great opportunity to check items off the list for the firearm enthusiasts in your life with a rare opportunity to capture the spirit of owning a legendary firearms.
Prices will be at the lowest of the year, so click on over to their website during Black Friday 2016.
*On purchases over $100.00 and valid only for residents in the contiguous U.S. via UPS ground. Subject to product availability.*
About Gletcher:
Gletcher is a brand of pneumatic guns and accessories, established by SMG Inc. Their slogan, "Military Precision", emphasizes the high level of implementation of their air guns both in function and design. It also reflects the passion it evokes in their customers. Gletcher's primary goal is to create pneumatic guns that simulate the feeling of shooting a real firearm. Features like full-metal construction, movable slides (blowback system), and realistic recoil all add to the realism of the Gletcher experience. Gletcher air guns are a balance between functionality and historical accuracy, the combination of which captures the essence and nostalgia of shooting with classic firearms.
For more information, visit www.gletcherguns.com.