YouTube personality, Graham Baates, gives us a video review of the Full Conceal M3D Folding Pistol
USA – -(Ammoland.com)- When initial news of the Full Conceal Folding Pistol was released I was a skeptic.  The creator promised a firearm offering more conceal-ability options, more firepower, and more safety than we have come to expect in modern carry options.  My questions were numerous.  Why add an extra step to the draw?  How safe is it?  Can 21+1 rounds of 9mm really be easily concealed?    
Let's get down to business.  Before showing the "how's and whys" let's take a look at the, "does it actually work?".  I hit the range with a wide variety of magazines and some hollow points.  I wanted to know folding the gun would properly align the gun to feed on TorkMag, ETS, Jagemann, ProMag, Korean magazines and more.
Perhaps, more importantly, I wanted to know if Glock's reliability had been reduced by folding the gun.  Will it feed various hollow points?  Lastly, I tested the practicality of pulling a folded gun from a pocket, assembling, and shooting.  See the range review video below.
Now back to those claims.  Here's the breakdown as I have experienced:
More Capacity: The M3D packs 21+1 rounds into a package that fits into a pocket.  No other pistol that I have tried can do this. Even if you could fit a Glock 17 in your pocket it wouldn't have 21+1 rounds.
More Concealable: Sliding the M3D into a pocket presents a print similar to a large phone.  Even the smallest of pocket .380s either look like a gun in your pocket or require a holster that consumes just as much space as the Full Conceal.
More Options: No relying on waist band carry makes the M3D an easy choice for hot weather or business casual attire.  Carrying the M3D meant no longer relying on a baggy shirt or awkward carry position to conceal.  The M3D also remains comfortable and accessible while seated.  I can't say that about my normal 4 o'clock carry position.
Safer: It is physically impossible for the M3D to fire while folded.  In fact, the gun can not fire until completely assembled.  This combined with the way the trigger guard and trigger fold (see tabletop video) makes for a greatly decreased chance of firing while drawing.  The gun isn't ready until the shooter is ready.
My initial concerns included practicality, cost, functionality, and durability.
Practicality: Drawing from a pocket and folding is the same amount of steps as clearing a garment and drawing.  The increased options of carry location and ease of use are a win.
Cost: A lot of R&D and engineering went into the M3D.  It's also made in America with a lot of by-hand labor.  Those factors drive up cost.  Additionally, Full Conceal delivers the same warranty as Glock.  Subtract the holster, special clothing, spare magazine, magazine carrier, and other bits required to match the capability of the M3D and the price gap narrows.  It's still not cheap, but neither is my life.
Functionality: No malfunctions or failures were experienced that could not be attributed to the magazine.  See the video above for magazine testing.
Durability:  Despite playing with the gun repeatedly, tossing it in a pack for hiking, and range time I found no evidence of wear and tear.  Full Conceal's warranty covers any failures.
Am I impressed? Yes.  Would I endorse the M3D? Yes.
The industry needs innovation like what Full Conceal has brought.  As the world continues to get more dangerous we need to continue to find ways to protect ourselves and our loved ones.  Full Conceal offers a solution that breaks the status quo.  For a closer look at how this pistol works see the tabletop video below.
---
About Graham Baates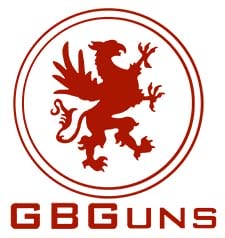 "Graham Baates" is a pen name used by a 15-year active Army veteran who spent most of his time in the tactical side of the Intelligence community including tours in Afghanistan and Iraq. Post-Army Graham spent some time in the 3-Gun circuit before becoming a full-time NRA Certified defensive handgun instructor and now works as an industry writer while curating a YouTube channel on the side. Visit Graham on Youtube .