Opinion
Tallahassee, Florida –-(Ammoland.com)- A New Florida bill proposed by, you guessed it, a Democrat would make it against the law for a minor to post a picture of anything resembling a gun on Social Media.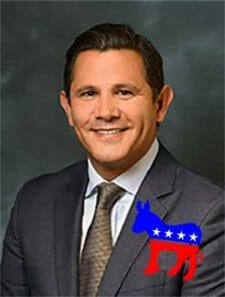 Democrat Jason W. B. Pizzo introduced SB 1310 into the Florida Senate. The bill would make it illegal for anyone under 18 to post a picture on the internet of a firearm, BB gun, airsoft gun, or any other device that resembles a gun. This law would also apply to realistic toy guns.
The Miami-Dade Democrat's law would charge the minor with a misdemeanor. The fines can be up to $1000 per violation. In addition to the fine, authorities could also jail the minor for up to one year if convicted of violating the proposed anti-free-speech law.
The law would also require the parents of the minor to attend parenting classes for reprograming. On the second violation, the parents could be forced to do community service in addition to further courses. The bill does not make it clear who would hold these classes or what they would teach the parents.
This law would make it illegal for minors to share pictures of them hunting with their parent. It is a tradition for parents to take photos of their children with their first kill with the gun that they used to harvest the animal. This activity would now become illegal.
If the minor takes a picture at the range with their parent while learning about gun safety, say at the Boy Scouts or 4H, that would also become illegal.
The law would not make it illegal for the child to take a gun safety course or even stop the kid from using a firearm. The law only deals with the posting of pictures to social media.
Even crazier is if a minor post a picture of an Airsoft game they are guilty of a crime and the courts could send the juvenile to jail. Airsoft is a game similar to paintball, but players use plastic BBs instead of paintballs. Since the fake guns that players use in the game look similar to real guns, it would be a crime for a minor to post pictures of their sport of choice.
The minor doesn't even have to be holding a gun or even in the picture with the firearm to violate the proposed law. Just the act of posting the image would be illegal. If a child went into a hobby shop and took a picture of an Airsoft gun, they would be subject to arrest.
The bill also gives the police the right to conduct a warrantless arrest when they suspect a minor has violated any part of the law.
Maj Toure of Black Guns Matter sees the law as a tool to unfairly target youth. He think it is a violation of the Constitution.
"This legislation is Orwellian to say the LEAST and of course this will lead directly to false claims of 'probably cause' in poor, urban communities," Toure said."This type of legislation is not only unconstitutional in regard to its DIRECT violation of the fourth amendment, but it is also a violation of young people right to express themselves."

"What if this young person wants to pursue a career as a gun smith? Or go to the Olympics for shooting? We are now telling teens that PICTURES must be censored and thoughts of self-defense and shooting sports are wrong, both of which do NOTHING to make Americans safer. Complete clown shit by Florida Democrat Senator Pizzo. Voters in Florida should have him removed when it's time to do so for this over reach and political grand standing."
This proposed law is the first of its kind in the country and might also violate the First Amendment. When asked about the First Amendment issues that would be facing the bill legislative assistants for Senator Pizzo, Linda Kraft stated that there would be an amendment to the proposed law to clear that up.
"There is an amendment that will make the bill a little clearer," Kraft told AmmoLand News. "He isn't trying to stop legal activities."
Kraft stated that we would have to wait a little longer to find out what that amendment will say. The Senator was not available to speak with AmmoLand.
The Florida Senate has referred the law to the Judiciary and Criminal Justice Committees for review. Republicans hold a slim margin in the Senate, so we encourage all Florida residents to contact their Senator.
Readers in Florida can locate their Senator by using the Florida Senate website at https://www.flsenate.gov/Senators/Find
About John Crump
John is a NRA instructor and a constitutional activist. He is the former CEO of Veritas Firearms, LLC and is the co-host of The Patriot News Podcast which can be found at www.blogtalkradio.com/patriotnews. John has written extensively on the patriot movement including 3%'ers, Oath Keepers, and Militias. In addition to the Patriot movement, John has written about firearms, interviewed people of all walks of life, and on the Constitution. John lives in Northern Virginia with his wife and sons and is currently working on a book on leftist deplatforming methods and can be followed on Twitter at @crumpyss, on Facebook at realjohncrump, or at www.crumpy.com.