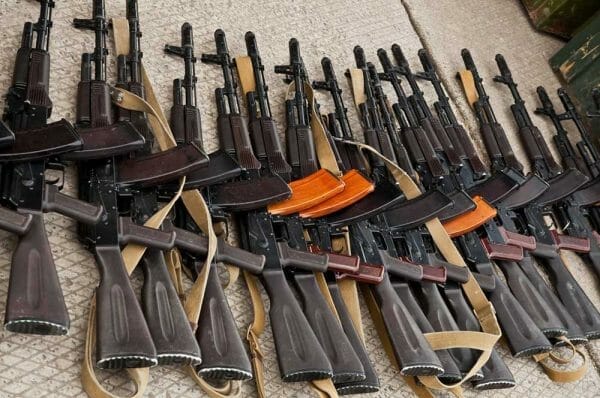 USA – -(AmmoLand.com)- Effective April 1, 2019, the Bureau of Alcohol, Tobacco, Firearms and Explosives has issued a final rule on the removal of expired regulations concerning commerce in firearms and ammunition and machine guns, destructive devices, and certain other firearms.
Summary: This final rule makes technical amendments to the Bureau of Alcohol, Tobacco, Firearms, and Explosives (ATF) regulations in the Code of Federal Regulations (CFR). These technical changes are being made to remove expired, obsolete, or unnecessary regulations; correct specific headings; and to reflect changes to nomenclature resulting from the transfer of ATF to the Department of Justice from the Department of the Treasury pursuant to the Homeland Security Act of 2002. The changes are designed to update and provide clarity throughout these regulations.
Continue reading the full document next.
Removal of Expired Regulations Concerning Commerce in Firearms and Ammunition and Machine Guns, Destructive…
---
ATF protects the public from crimes involving firearms, explosives, arson, and the diversion of alcohol and tobacco products; regulates lawful commerce in firearms and explosives; and provides worldwide support to law enforcement, public safety, and industry partners. More information about ATF and its programs is available at www.atf.gov.