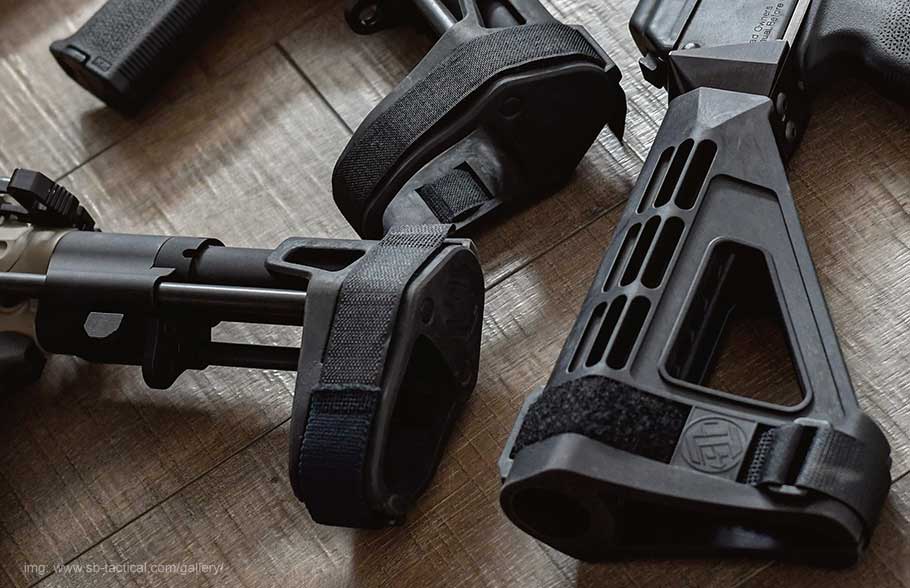 U.S.A. — Firearms Policy Coalition (FPC) and FPC Action Foundation (FPCAF) announced that the Fifth Circuit Court of Appeals has ruled in Mock v. Garland, finding that FPC and FPCAF are likely to win on the merits of their lawsuit challenging ATF's pistol brace rule. The Fifth Circuit also remanded the lawsuit back to the district court with instructions to reconsider the other preliminary injunction factors within 60 days. The opinion can be viewed at FPCLegal.org.
"The ATF incorrectly maintains that the Final Rule is merely interpretive, not legislative, and thus not subject to the logical-outgrowth test," writes Judge Smith in the Court's opinion. "The Final Rule affects individual rights, speaks with the force of law, and significantly implicates private interests. Thus, it is legislative in character. Then, because the Final Rule bears almost no resemblance in manner or kind to the Proposed Rule, the Final Rule fails the logical-outgrowth test and violates the APA."
The Court goes on to state: "To ensure relative stability, we MAINTAIN the preliminary injunction pending appeal that the motions panel issued on May 23, 2023, as clarified by this merits panel on May 26, 2023. This court's injunction will expire 60 days from the date of this decision, or once the district court rules on a preliminary injunction, whichever occurs first. We direct the district court to rule within 60 days."
"Said in its simplest terms, the Fifth Circuit just indicated that the Plaintiffs–Firearms Policy Coalition, Maxim Defense, and FPC's individual members–are likely to defeat ATF's pistol brace rule when the merits of this case are finally heard," said Cody J. Wisniewski, FPCAF's General Counsel and FPC's counsel in this case. "This is a huge win for peaceable gun owners across the nation, a huge win for FPC's members, and yet another massive defeat for ATF and this administration's gun control agenda."
Individuals who would like to Join the FPC Grassroots Army and support important pro-rights lawsuits and programs can sign up at JoinFPC.org. Individuals and organizations wanting to support charitable efforts in support of the restoration of Second Amendment and other natural rights can also make a tax-deductible donation to the FPC Action Foundation. For more on FPC's lawsuits and other pro-Second Amendment initiatives, visit FPCLegal.org and follow FPC on Instagram, Twitter, Facebook, YouTube.
---
About Firearms Policy Coalition
Firearms Policy Coalition (firearmspolicy.org), a 501(c)4 nonprofit organization, exists to create a world of maximal human liberty, defend constitutional rights, advance individual liberty, and restore freedom. FPC's efforts are focused on the Right to Keep and Bear Arms and adjacent issues including freedom of speech, due process, unlawful searches and seizures, separation of powers, asset forfeitures, privacy, encryption, and limited government. The FPC team are next-generation advocates working to achieve the Organization's strategic objectives through litigation, research, scholarly publications, amicus briefing, legislative and regulatory action, grassroots activism, education, outreach, and other programs.