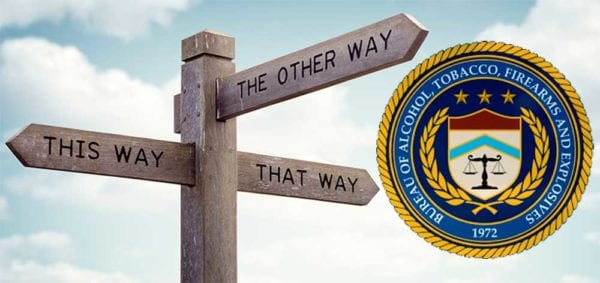 In a significant development, a Texas federal judge last week ordered a preliminary injunction pending [embedded below] appeal that blocks the federal government from enforcing the upcoming ATF pistol brace rule on members of the Firearms Policy Coalition (FPC), effective June 1st, 2023.
The injunction has sparked controversy within the firearms community, and interpretations vary concerning who the injunction protects.
Some, including the FPC, suggest that any gun owner can benefit from the injunction by joining the FPC before May 31st. However, others, such as Virginia Citizens Defense League attorney John Pierce and Washington Gun Law President, William Kirk, disagree.
Over the weekend, FPC made a number of formal changes to the membership structure of the organization.
John Pierce's analysis, as mentioned in his recent article "Fifth Circuit Court of Appeals clarifies the scope of their preliminary injunction against arm brace rule," focuses on the specifics of the Fifth Circuit's injunction against the ATF Arm Brace Rule (2021R-08F). [embedded below]  Pierce questions the geographical and membership-related applicability of the preliminary injunction. The Fifth Circuit, consisting of Texas, Louisiana, and Mississippi, granted a limited preliminary injunction against the implementation of the ATF rule. The question remained whether the injunction applied to plaintiffs from other states and whether protection would extend to new FPC members.
In response to these queries, the court clarified that the injunction does not have a 'nationwide' scope in the legal sense and does not bind the federal government in its relations with nonparties. However, the court ruled that it protects the "customers and members whose interests Plaintiffs Maxim Defense and Firearms Policy Coalition ('FPC') have represented since day one of this litigation," regardless of their location. Pierce interpreted this to mean that protection extends only to those who were FPC members at the commencement of the lawsuit.
Pierce's perspective was echoed by William Kirk, a firearms attorney in Washington State.
In a detailed video analysis, Kirk discussed whether membership in the FPC provides the benefits of the injunction issued by the 5th Circuit in the matter of Mock v. Garland. His main concern was whether the injunction covered all members who joined at any time, and his conclusion was cautious.
While appreciating the FPC's work and encouraging people to join the organization, Kirk expressed skepticism that merely signing up for the FPC would exempt a person from the pistol brace rule. He urged viewers to consider the specific language of the order and warned against overly broad interpretations.
Both Pierce and Kirk agree that while the preliminary injunction marks a potentially promising step, more victories are up-at-bat and must occur if the rule stands a chance of being overturned.
In the meantime, they advise gun owners to remain compliant with the existing regulations and await further clarifications.
Mock v Garland Order on Motion for Clarification
---
By Fred Riehl and AI tools. Note: This article was generated using AI technology and may contain some automated content aggregation and analysis.