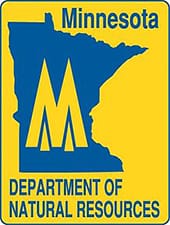 Minnesota -(Ammoland.com)- Duluth artist Dean Kegler has won the 2016 Minnesota Department of Natural Resources trout and salmon stamp contest with a painting of a brown trout.
The painting was selected by judges from among 12 submissions for the annual contest.
Kegler won with his first entry into the contest in the 35 years that it has been held.
His artwork was previously featured on the 2009 pheasant stamp.
"Congratulations to Kegler for his winning entry, and thanks to all who entered this year," said Brian Nerbonne, streams habitat consultant, who coordinates the contest.
Five entries advanced to the final stage of judging during the contest held Aug. 20 at DNR headquarters in St. Paul. Other finalists were Nicholas Markell, second place; Scott Werner, third place; and Ronald Engebretsen, fourth place.
The DNR offers no prizes for the stamp contest winner, but the winning artist retains the right to reproduce the work. The following species will be eligible for the 2017 stamp: rainbow, brook, splake and lake trout, coho, pink, chinook and Atlantic salmon. Brown trout designs will not be eligible for the 2017 stamp.
The trout and salmon stamp validation is sold for $10 along with fishing licenses and is required for Minnesota residents age 18 to 64 and non-residents older than age 18 and under age 65 to fish designated trout streams, trout lakes and Lake Superior, and when in possession of trout or salmon.
For an extra 75 cents, fishing license purchasers can receive the pictorial stamp in the mail. A collectible stamp is available for $10.75, but is not valid for fishing. Revenue from stamp sales is dedicated to trout and salmon management and habitat work. For more information on trout fishing license requirements, see www.mndnr.gov/fishmn/trout.
The post Duluth, Minnesota Artist Dean Kegler Wins 2016 Trout and Salmon Stamp Contest appeared first on AmmoLand.com.