U.S.A. –-(Ammoland.com)- The Associated Press is reporting that "Beto O'Rourke's 'hell yes' moment at the Democrats' presidential debate is scrambling his party's message on guns," but Second Amendment advocates contend that's not accurate; instead of "scrambling" the message, they say he clarified it.
The story quotes Alan Gottlieb, founder and executive vice president of the Second Amendment Foundation (SAF), putting it bluntly: "This is what their goal is. We've always said it, now they're saying it. Now they've said it and we're going to make them eat it."
That could cause massive indigestion, if not food poisoning, among Democrats now fearful that O'Rourke's "out-of-the-closet" remark will haunt the party for years.
U.S. Senator Chris Coons (D-DE) admitted that much to CNN.
"I frankly think that that clip will be played for years at Second Amendment rallies with organizations that try to scare people by saying Democrats are coming for your guns," Coons stated. "I don't think a majority of the Senate or the country is going to embrace mandatory buybacks. We need to focus on what we can get done."
Thanks to O'Rourke's candid extremism, it's not clear what Democrats "can get done" now.
O'Rourke was on "Meet the Press" Sunday, defending his remark, stating, "I refuse to even acknowledge the politics or the polling, or the fear or the NRA. That has purchased the complicity and silence of members of Congress," as quoted by AOL News and NBC.
Writing at Reason.com, Jacob Sullum observed, "So it turns out that the Democrats are coming for your guns. Well, maybe not yours. Not yet, at least. Then again, it is not always obvious which guns Democrats have in mind when they talk about bans and mandatory buybacks. What's clear is that they view the people who own those guns as useful scapegoats for horrifying acts of violence."
And "the people" to whom Sullum alludes are fully aware they're being scapegoated by the likes of O'Rourke and his colleagues on the Democrat presidential campaign trail.
Gottlieb, who also chairs the Citizens Committee for the Right to Keep and Bear Arms, said in a prepared statement, "O'Rourke's comment was brutally revealing, and so was the reaction from the audience. His intent to confiscate privately-owned firearms got the biggest cheer of the evening. Even more alarming was the fact that not one of his colleagues on stage made an effort to disagree. That should concern every gun owner in the country."
Indeed, it could do exactly that, and Gottlieb—preparing for the annual Gun Rights Policy Conference in Phoenix this coming weekend, Sept. 20-22—will no doubt amp up that concern when hundreds of Second Amendment activists gather at the Sheraton Crescent hotel for what now promises to be an extraordinary event. Gottlieb told Ammoland News that this year's pre-registration has set a new record. For those who cannot attend, the event will be live-streamed on SAF's Facebook page.
With his ten-word debate declaration, O'Rourke may have irreparably damaged the entire Democrat field, which Sen. Coons' remark to CNN seems to acknowledge.
Instead of Democrats taking advantage of the public reaction to the tragic shootings in Texas, California and Ohio, O'Rourke's threat dramatically changed the conversation. That's what gun rights organizations could now use to their advantage, and Democrats who have traditionally supported all manner of gun control are now scrambling to contain, if not repair, the damage. But Gottlieb and his contemporaries have long memories.
"Second Amendment activists have been ridiculed by Democrats and the gun prohibition lobby for years," he recalled. "Their condescending assurances that 'nobody is going to take your guns' just went out the window, thanks to O'Rourke."
In his Reason.com article, Sullum said something else the gun control crowd has religiously avoided discussing.
"The 'assault weapons' that the presidential contender wants to confiscate are not especially deadly," Sullum wrote, "but the symbolism of that policy is poisonous."
That's actually true on a technical level. The cartridge fired in a typical AR15 rifle is used for shooting prairie dogs and other varmints, and even coyotes, by countless numbers of outdoorsmen and women. Ammunition used in typical big game hunting rifles is far more powerful, yet currently, nobody is coming after your Winchester Model 70 or Remington Model 700. At least, not until the gun control crowd figures out a way to characterize those legendary bolt-action hunting rifles as "sniper rifles" with "powerful telescopic sights."
In his essay, Sullum noted the term "assault weapons" is arbitrary and it "means whatever legislators decide it means."
He's talking about anti-gun lawmakers, and they've recently gotten some help from the gun prohibition lobby in Washington State. Last year, Seattle-based and billionaire-backed anti-gunners pushed through Initiative 1639, a citizen measure that, among other things, invented a legal definition for "semiautomatic assault weapon" that literally applies to any self-loading rifle ever manufactured. Gottlieb and CCRKBA were involved in the battle to beat that measure but were outspent at least 10-to-1. Even some newspapers called the measure overkill.
Here, on Page 27 of the initiative, is how anti-gunners define a "semiautomatic assault rifle," which Spokane County Sheriff Ozzie Knezovich said earlier this year is a weapon that really doesn't exist anywhere except on paper: "'Semiautomatic assault rifle' means any rifle which utilizes a portion of the energy of a firing cartridge to extract the fired cartridge case and chamber the next round, and which requires a separate pull of the trigger to fire each cartridge."
The definition applies to everything from the .22-caliber Ruger 10/22 and Remington Nylon 66 on up. While they may not be the guns O'Rourke singled out in his debate remark, they are officially on the gun prohibition lobby's hit list, courtesy of that citizen initiative, which is currently being challenged in U.S. District Court by SAF and the National Rifle Association. Anybody want to guess how long it will take Capitol Hill's anti-gun Democrats to adopt that language?
It may not be known for weeks, or perhaps even months, how much damage O'Rourke's candor has caused Democrats. But Gottlieb, speaking for CCRKBA, may have said it best.
"O'Rourke's party is no longer interested in piecemeal erosion of the Second Amendment," he posited. "Their intent now is to smash it. How can Democrats expect any gun owner to believe otherwise unless the party, especially the other candidates, immediately disavow and condemn O'Rourke's remark? Their silence is both deafening, and damning."
---
About Dave Workman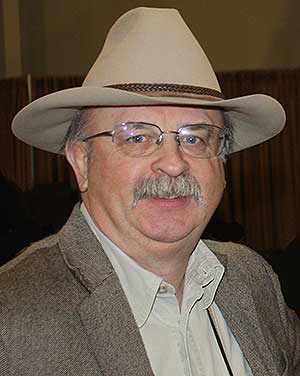 Dave Workman is a senior editor at TheGunMag.com and Liberty Park Press, author of multiple books on the Right to Keep & Bear Arms and formerly an NRA-certified firearms instructor.
The post Did 'Beto' O'Rourke 'Scramble' Dem's Message, or Clarify it? appeared first on AmmoLand.com.