Burlington, Wisconsin –-(Ammoland.com)- The Scholastic Clay Target Program (SCTP) has received official notice of dates for its 2018 International National Championships from USA Shooting. This event will be held in Colorado Springs, Colorado at the International Shooting Park, Ft. Carson.
The dates and course of fire are as follows:
July 22-23: Open Training both days, 9am – 4pm
July 24-25: Skeet Championships 125 targets
July 26-27: Bunker Trap Championships 125 targets
All teams must register via the SHOT system which will open on or around June 1st.
Individual medals and team trophies will be awarded to the top three in each category.
The 2019 SCTP National Team will be decided by this tournament with the top three women and top three men in both categories of International Skeet and Bunker Trap forming the new team for next year.
SCTP would like to thank USA Shooting for its continued support and dedication as their official youth feeder program to the US National team and Olympic dream!
Dates for the SCTP's 2018 Junior Olympic Development Camp and availability will be published shortly.
Teams and coaches with any questions may contact SCTP National Director, Tom Wondrash at twondrash@sssfonline.com
We look forward to seeing everyone in Colorado Springs this summer!
---
About Scholastic Shooting Sports Foundation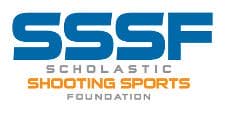 The Scholastic Shooting Sports Foundation (SSSF) is 501(c)(3) public charity responsible for all aspects of the Scholastic Clay Target Program (SCTP) and Scholastic Action Shooting Program (SASP) across the United States. SCTP and SASP are youth development programs in which adult coaches and other volunteers use shooting sports to teach and to demonstrate sportsmanship, responsibility, honesty, ethics, integrity, teamwork, and other positive life skills. SCTP was developed as a program of the National Shooting Sports Foundation (NSSF) until the SSSF was created in 2007 to operate the SCTP. In 2012, SSSF created the SASP and became the managing foundation of both programs.