USA – -(Ammoland.com)-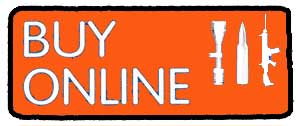 Ok, mail in rebate fans this is an insane price on 5.56 but it requires a couple steps. Brownells has a sale going on 600 rounds American Eagle 5.56X45mm NATO 62 grain XM855 ammunition in mini boxes that with a filler item and coupon code "M8Y" you can get them for $151.98 with FREE shipping, and after a mail-in-rebate.
That is $0.253 a round which is stupidly cheap price for xM855 Full Metal Jacket Boat Tail!
To get this deal working you need to purchase the XM855 online at Brownells, add the filler item ( AR-15 Forward Assist Spring ) to get the shopping cart above $200 and then enter the coupon code and pay $181.98 at check out then go to the rebate link below and apply for the additional $30.00 pre paid credit card.
TIP: Buying more quantity in one (1) shopping cart does NOT get you a cheaper price. But if you place the same 600 round order multiple times you can reapply the coupon code.
Manufactured at the Lake City Army Ammunition Plant to Federal Cartridge Company specifications for commercial ammunition. The boxer-primed, reloadable brass case is headstamped with the Federal symbol and date of manufacture. Water-resistant lacquer-sealed primer. Every cartridge is visually inspected before packing. For use only in rifles with chambers designed for 5.56mm x 45 ammunition. Some ranges prohibit steel core ammunition; check range rules before shooting this ammo.

Brand Style: American Eagle
Bullet Style: Full Metal Jacket Boat Tail (FMJBT)
Bullet Weight (Grains): 62
Cartridge: 5.56 mm NATO
Muzzle Energy: 1260
Muzzle Velocity (feet per second): 3025
Rounds: 600

These items can only go specific Ground shipping methods. These are smaller quantities of Hazardous material and have many of the same restrictions.
Video Reviews:
Federal Freedom Fuel Promotion R10064 Rebate Details: More info online. or  Apply Here.
Get 5 cents back per round when you buy American Eagle® 223 Rem. and 5.56x45mm ammunition. Must purchase at least 300 rounds to qualify. Max $500 dollars per household. Qualified Canadian residents will receive a rebate check in U.S. funds Product must be purchased between 12/13/2018 through 3/31/2019 DEADLINE for mail in or online submission 4/30/2019
600rnds American Eagle 5.56X45mm XM855 Ammo Cart Check 03/08/2019:
Daily Gun Deals are the short-term money saving deals AmmoLand News' Editors search out each day on the world wide web. Be forewarned that many of these deals will sell quickly or expire by the time you read them, but hey we tried. When we find sweet deals on gun products, we need we will be passing along those tips to AmmoLand News readers so you can save cash too. We have your back. Click the product name link for more info and to buy online.
Daily Gun Deals Banner

Ammoland Editors are scouring the web to find you the deal that will save you money. So good are these deals that they do not last long so pay attention to the publish date and do not delay, take advantage of this deal as soon as we publish it for our readers.


Consider checking our Gun Deals Coupon page and our past featured Daily GunDeals page for additional savings from your favorite industry partners. Thank you very much for your support and I hope we save you some money by highlighting these sweet daily deals. Enjoy!