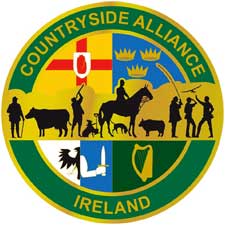 Ireland –-(Ammoland.com)- The Countryside Alliance Ireland Awards, nicknamed 'The Rural Oscars' have opened to nominations, so please nominate today and help us sing the praises of those who work so hard for rural life.
Click here to nominate online, or visit www.caireland.org and follow the link. You can also nominate by phoning +44 (0) 207 840 9340.
The Awards celebrate communities, produce, enterprise and rural heritage. Voted for by the public across four categories, they applaud those who routinely go the extra mile for their community and help to promote rural life.
The Countryside Alliance Ireland Award categories are:
. Local Food Award
. Daily Telegraph Village Shop/ Post Office Award
. Butcher Award
. Start-Up Award, for new rural businesses that have been trading for less than 24 months and are already making their mark.
Irish nominees will be judged and the winners announced in early 2014. Those winners will then be on their way to Westminster to represent Irish businesses against winners from across Britain. Ireland's high quality produce and love of our landscapes and communities gives us a really good chance.
In 2011, Ireland had two overall winners, with Michael Martin from County Antrim and Nolan's of Kilcullen in County Kildare taking top honours in their categories. Both parties travelled over for the awards ceremony in London and were absolutely delighted to be named as the best in the UK and Ireland.
James Nolan, from Nolan's of Kilcullen, commented on his win, "Winning the Countryside Alliance Award for the Best Butcher's Shop in the U.K. & Ireland was one of the highest accolades that my business has ever received. It is a customer nominated award and rightly acknowledges and rewards rural traditions and enterprise.
"The spin off from all the media attention, good will and positive publicity that we have gotten was simply incredible and this has genuinely given our business a massive boost."
The Awards have been nicknamed 'The Rural Oscars' and they belong to their communities rather than just one business, so the morale boost and sense of achievement they engender to everyone in the running is something rather special.
Countryside Alliance Ireland would urge everyone who supports our farmers, businesses and communities to have their say and nominate their favourites. Those who live and work in rural Ireland face unique challenges and it is our privilege to honour them.
Nominations will be accepted until 1st November 2013 – so don't delay, nominate today!
Pictured are Jim and Muriel from Cloughmills Incredible Edible receiving their award from Paul Cran.
About
Countryside Alliance Ireland has been active since the early 1960s, providing Irish sportsmen and women with high levels of information and advice and representation. Over the years as the political environment has changed we have evolved into a highly effective campaigning organisation. Countryside Alliance Ireland is governed by an elected "Board" made up from members throughout Ireland. The Board sets policy and oversees financial and operational matters. Countryside Alliance Ireland partner groups nominate members of the "Board" also, making it truly representative of country sports interests in Ireland. Visit: www.countrysideallianceireland.org
The post Countryside Alliance Ireland Awards Open to Nominations appeared first on AmmoLand.com.